NEWS
Kelly Osbourne Says Getting Drunk on a Plane Was "No Big Deal"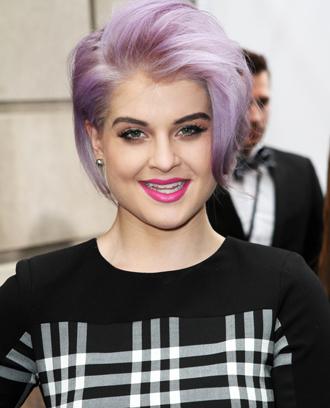 On June 19, Kelly Osbourne boarded a flight to Atlanta and according to eyewitnesses drank herself into such a stupor she was slurring her words and needed help walking.
OK! GALLERY: STYLISH KELLY OSBOURNE HITS THE STREET DURING NYC FASHION WEEK
While getting drunk on a plane certainly isn't illegal, it's suspicious behavior for a woman who's been to rehab four times and often sings the praises of sober living. While Kelly has never denied having a drink here or there, those close to her worried she'd relapsed when they heard about her boozy in-flight episode and cryptic tweet about a "nerves breakdown."
Article continues below advertisement
Clearly not wanting the story to take on a life of its own, she told RadarOnline.com that, yes, she was indeed drunk on the flight.
"It was on an empty stomach, and before I got on the plane a gentleman came up to me and asked me how my brother was doing and told me about his brother having MS (Multiple Sclerosis) and directed me towards a website," she continued. "On the plane, I started looking at the website. It described how bad certain cases of MS got, and it made me lose it because I've sat through my mother having breast cancer, my dad almost dying from a bike accident, and now it's my brother who's my best friend...I lost it."
OK! NEWS: KELLY & SHARON OSBOURNE DISH ABOUT GRAY HAIR AND BABIES
Referencing the epic scene in Bridesmaids when Kristen Wiig's character mixes anti-anxiety pills and booze only to hallucinate and force the place to land, Kelly quips that it wasn't as if she was "claiming there was a colonial woman on the wing...I got drunk on a plane, big deal."
That being said, she draws the line at using drugs. The reality starlet claims to be clean and sober from pharmaceuticals.
"If I'm going to have a f***ing drink, I'm 27 years old. I'm going to have one," she said.
What do you think? Should Kelly stay off substances all together?