NEWS
Kelly Rowland Releases a Song About Being Jealous of Beyonce—And Having an Abusive Ex!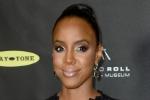 Destiny's Child member Kelly Rowland released a new single this morning that's got everyone buzzing—and kind of bumming out!
OK! News: Drake released a song about Beyonce!
The slow groove of a song, "Dirty Laundry," airs just the kind of material the title suggests. She opens up about abuse in a previous relationship ("meanwhile this n*gga putting his hands on me") and her feelings about the success of her bandmate Beyonce ("kinda lucky I was in her shadow"), and then brings the two subjects together by saying her ex turned her against her old pal.
Article continues below advertisement
OK! News: Beyonce canceled a concert amidst rumors that she may be pregnant again!
The lyrics are shocking: She sings, "When my sister was on stage, killing it like a mother f*cker, I was feeling enraged, feeling like a mother f*cking bird in a cage." Then "Went our separate ways but I was happy she was killing it. Bittersweet, she was up, I was down. Normally I'd feel good for her but what do I do now?" She wonders, "She on fire, who want to hear my bullsh*t?"
What do you think of the new song? Are you surprised to hear Kelly was jealous of Beyonce? Do you think Kelly will speak out further about her abuse? Tell us in the comments below or tweet us @OKMagazine.