NEWS
Kellyanne Conway Quits Trump's White House To Focus On Daughter Who Called Her 'Selfish,' Only After 'Money And Fame'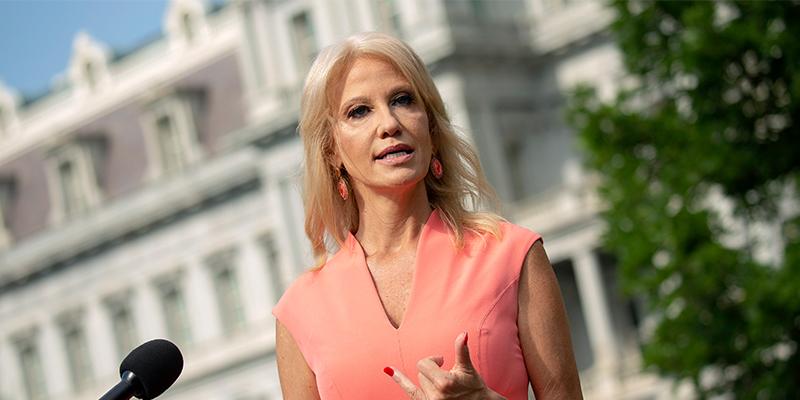 Article continues below advertisement
In a tweet, Claudia said that she couldn't believe that her mother is speaking at the Republican National Convention.
"I'm devastated that my mother is actually speaking at the RNC. Like DEVASTATED beyond compare," she said. In another, she tweeted, "I'm officially pushing for emancipation. Buckle up because this is probably going to be public one way or another, unfortunately. Welcome to my life."
Continuing her tirade against her mother, she said: "My mother's job ruined my life to begin with. Heartbreaking that she continues to go down that path after years of watching her children suffer. Selfish. It's all about money and fame, ladies and gentlemen."
OK OR NOT OK? MICHELLE OBAMA BLAMES 'LOW-GRADE DEPRESSION' ON TRUMP
Claudia's comments come as Kellyanne announced that she would leave her White House position to focus on her family. Her husband, George Conway, will also be taking steps to spend more time with the family.
"I will be transitioning from the White House at the end of this month. George is also making changes. We disagree about plenty, but we are united on what matters most: the kids. Our four children are teens and 'tweens starting a new academic year, in middle school and high school, remotely from home for at least a few months. As millions of parents nationwide know, kids 'doing school from home' requires a level of attention and vigilance that is as unusual as these times," Conway said in a statement.