NEWS
Khloe Kardashian: I Don't Care What Size I Am, I Like Being Curvy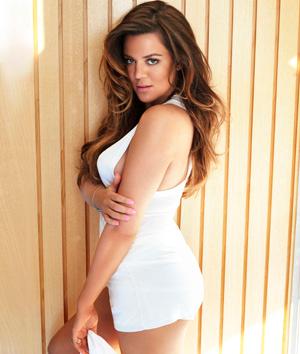 Over the years, Khloe Kardashian has unfairly come under scrutiny for her size. She is a beautiful woman with curves to die for and just because she isn't stick thin, it doesn't mean she she's not gorgeous—because she is!
OK!'S 12 WEEK COUNTDOWN TO SUMMER
But there's no denying that Khloe has stepped up her exercise regime of late and is looking in great shape.
And the 28-year-old has opened up to British Cosmopolitan about her body image, her relationship with husband Lamar Odom, her desire to start a family and being compared all the time to sisters Kim and Kourtney. Makes for very interesting reading!
Article continues below advertisement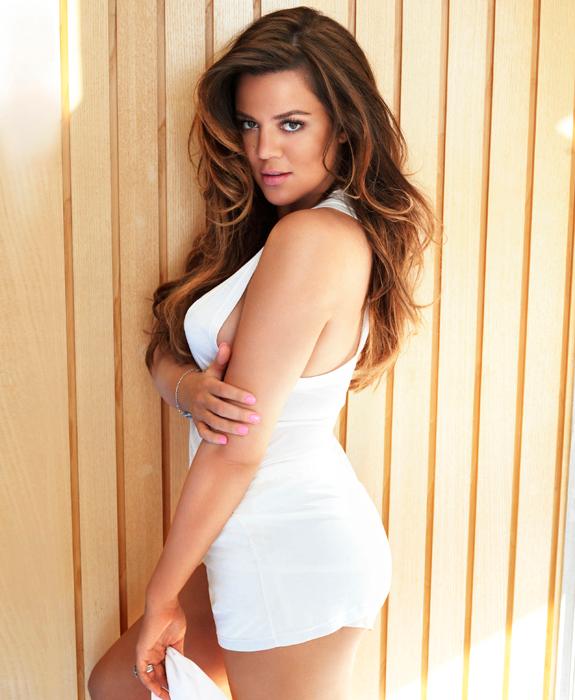 'BIGGEST LOSER' STAR OLIVIA WARD OPENS UP ABOUT INFERTILITY AND PCOS
Discussing her curves, she states her size isn't important and credits Lamar with helping her learn what to eat:
"I don't care what size I am; I care about how I look. If my jeans are tight and I have a little muffin top, then OK, I have to cut down on the carbs. I don't expect to be a size 2 a UK size 6 and nor do I want to be. I'm 5ft 10ins and I like being curvy, but I also like being toned."
"My weight has always fluctuated. Diet is the hardest part for me. I've had to learn a bit of self-control… Lamar just lost 25lbs. He was put on this amazing meal plan and through him I learnt what I should be eating."
KHLOE KARDASHIAN REVEALS WHAT SHE'S BEEN DOING TO GER HER NEW SEXY, SLIMMED DOWN BODY
"I'm confident in who I am. I've always known that I'm not Kim and I'm not Kourtney – I've always been OK with that… I probably thought I was prettier before I entered the spotlight because being compared to somebody else every day does sort of beat up your spirit and soul. But it's made me stronger. I've gained another level of confidence."
Article continues below advertisement
Despite being constantly critiqued and compared to her sisters, she always comes out fighting:
"I'm pretty tough. I want to say I don't care, but of course comments about my body are going to sting. After my father died when she was 19, I gained a lot of weight, and then I was in the spotlight. I was quickly criticised for not being a cookie-cutter sister like Kourtney and Kim. I lost about 30lbs before I did Kourtney And Khloé Take Miami in 2009. I was feeling so good about myself and I was still so critiqued. I thought, 'Oh, my gosh, if I'm not good enough now…' And that's when something clicked in my brain: I have to do whatever is good for me… I feel that I'm healthier now, but I don't think I'm prettier thinner."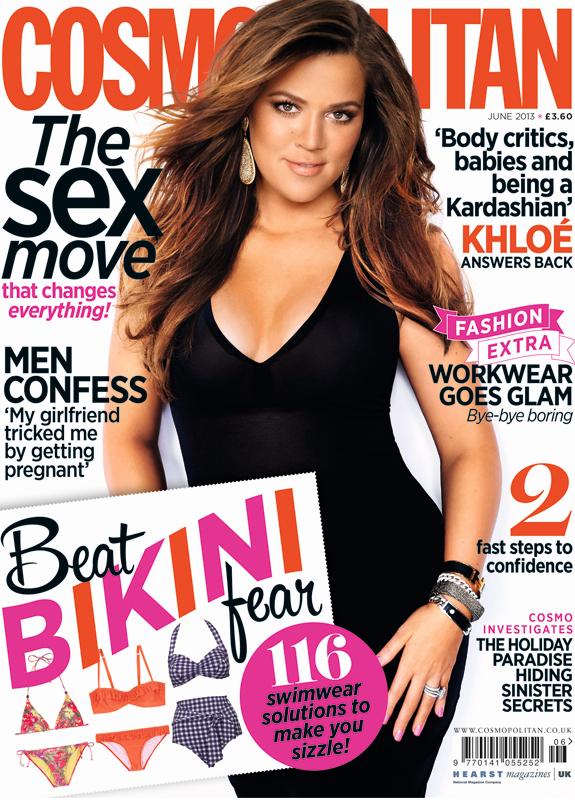 STAR BODIES! GET BEYONCE'S DIVINE BEHIND WITH THIS EFFECTIVE WORKOUT
Speaking further about her critics, she believes it's all too easy to become a victim of public bullying:
"It's so easy to fall victim to public bullying. I understand why so many people in this industry have eating disorders or want plastic surgery, and I'm proud I've done things the healthy way and haven't felt bullied into having my face operated on. I'm not against it. When I'm older you never know."
Article continues below advertisement
HEALTHY EATS! HOW EATING PALEO LIKE OUR ANCESTORS CAN HELP SHED THE POUNDS
Talking further about her husband, Khloé reveals he'll always come first:
"I'm very modern day when it comes to my personality and my work, but I'm very old-fashioned with my morals and values of being husband and wife. And he will come first… It's very taboo nowadays to support your man, but you have to do what makes you happy – even if someone else doesn't understand."
And when she wants to do something nice for him, she confesses she combines the two by cooking for him naked!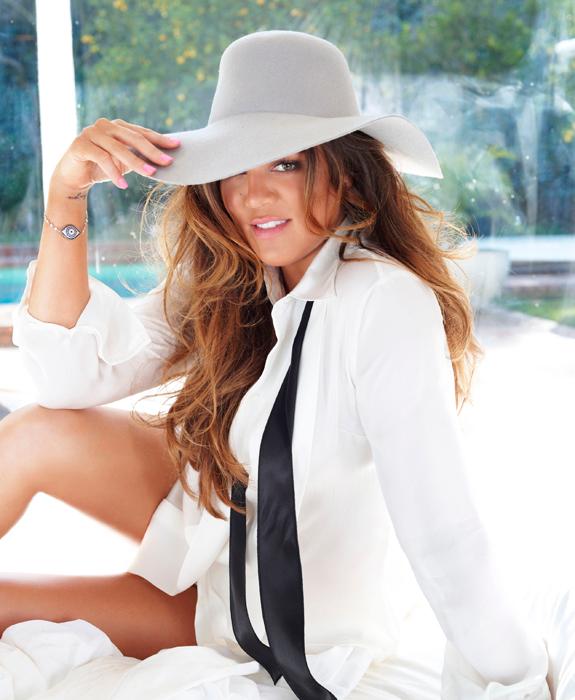 KIM KARDASHIAN WANTS TO MAKE A WORKOUT DVD
Opening up about her fertility struggles, she claims she's in no rush to have a baby:
"I just wanted to be, 'Hey, let's have a baby,' and we would just have one. Kourtney did. And I wish that was the way for me. But it won't be. I'll have to take hormones. I do want to have a baby, but I don't feel the urgency to have one this very moment."
Article continues below advertisement
GWYNETH PALTROW SHARES HOW GOING GLUTEN-FREE CHANGED LIFE FOR HER FAMILY
Discussing the other relationships in her life, she reveals she will never manage her children like her mum does:
"I'd never manage my kids. We gang up on Mom and that has to be so hard. Now I'm getting older I feel sorry for her rather than resent her. "Once my mom told me I was gaining weight, but she was talking to me as a manager, like I was ruining a brand deal. It's hard to understand that and it's more hurtful when it's coming from my mom, but Kim is definitely her favorite. It doesn't bother me. They're so similar – they could be the same person."
STAR BODIES! BEST EXERCISES TO GET TONED ARMS LIKE MICHELLE OBAMA
Speaking more about Kim, she loves the rapport the family has with Kanye West:
"I think Kanye knows how to deal with Kim really well. Because we've known him for so long, he'll come to us if he wants advice on a birthday present or something. I like that. Kris Humphries wouldn't even talk to us. I love that with Kanye, we have that friendship. Because when you're with one of us you're with all of us."
The full interview appears in the June issue of British Cosmopolitan, on sale 2nd May (also available in digital edition)
Do you think Khloe has been unfairly treated about her weight? Let us know what you think below or tweet us @OKMagazine!