NEWS
Khloe Kardashian Reveals What She's Been Doing To Get Her New Sexy, Slimmed Down Body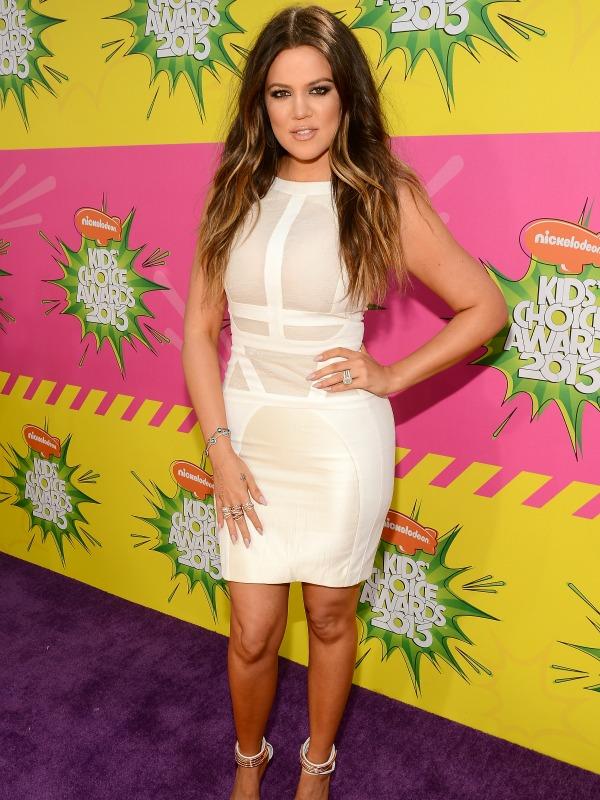 Article continues below advertisement
OKMagazine.com caught up with the former X Factor host at the McDonald's Premium McWrap Launch Party in Los Angeles to get the dish on her weight loss.
STAR BODIES! GET GWEN STEFANI'S ABS WITH THREE SIMPLE EXERCISES
OK!: You look awesome, have you been working out with Gunnar Peterson?
Khloe Kardashian: I've been working out with Gunnar but I've been doing like a lot. I switch it up because I get really bored. So I do either Pilates or I go to Equinox gym and I make sure I do cardio, if I don't do anything. But I love Gunnar for like my circuit training.
OK! NEWS: KHLOE KARDASHIAN AND RAPPER THE GAME SAY THEY'RE JUST FRIENDS
OK!: Do you hit a punching bag? What do you do in your workouts?
KK: Well I love to box. I've always boxed. I just love it. I'm good at it. I get the circuit really well. Like when they yell out numbers I'm really fast and good with it and it keeps me really entertained. I don't get bored and you shed weight when you do it. So with Gunnar we do boxing as like a warm up.
Article continues below advertisement
CELEB DIET TIPS! 'BIGGEST LOSER' TRAINER BOB HARPER ON GETTING BIKINI READY FOR SUMMER
OK!: How many times a week do you work out with Gunnar?
KK: God I haven't seen Gunnar that much, but—because we've been filming right now and he's all the way in Beverly Hills and I live in the valley. It's hard. When I wasn't filming, I was seeing him so much more. Right now I just really try to go on hikes or something. I work out at least four to five days a week at least. I try. But I don't beat myself up if I can't and I don't deprive myself of food. It's everything in moderation. So if I need something sweet I'll have like a bite or two but I'm not going to bing on a cake.
OK! NEWS: KHLOE AND LAMAR WELCOME A NEW ADDITION!
OK!: What is your guilty pleasure?
KK: I love hot tamales but it's disgusting because someone puts, and I don't know who and I don't complain, someone puts like a king sized hot tamale box by my bed every night and I don't complain because I sit there and I think "who the f**k did this?" and then I do think that someone is sabotaging me but it's so good, so I never question it.
Article continues below advertisement
OK!: How is your puppy?
Khloe: He is so cute. My puppy is so cute. Kim and Rob I saw stole him and took like a million Instagrams with him. I was like "ok". But he is pretty cute but he is just getting big fast.
VIDEO: INSIDE THE SPRING 2013 KARDASHIAN COLLECTION FOR SEARS
And Khloe dished on how she felt about Kim's pregnancy style and wanted the haters to back off her sister.
KK: I love it. I love that she's showing and she's you know, that's like now she gets to dress up the bump and have fun with it. So everyone be nice to her! She's pregnant!