NEWS
Khloe Kardashian Odom Applauds 'Saturday Night Live' For Kim Kardashian Divorce Skit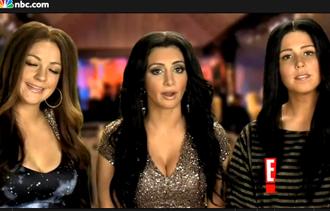 The gang at Saturday Nigh Live held nothing back when taking jabs at Kim Kardashian's divorce after only 72 days of marriage.
Led by Kristen Wigg as Kris Jenner and Nasim Pedrad as Kim, the comics mocked the 31-year-old's lavish Aug. 20 wedding to Kris Humphries with their version of an E! "Fairytale Divorce Special"
OK! VIDEO: KIM KARDASHIAN'S DIVORCE GETS THE SATURDAY NIGHT LIVE TREATMENT
Khloe Kardashian Odom turned to her Twitter account to share her thoughts of the spoof — and she wasn't angry!
Article continues below advertisement
"Ha! I just saw the SNL skit they did and I could not stop laughing.... LOL" she Tweeted, adding, "u have 2learn2 laugh at urself life is 2short"
Khloe also replied to one of her followers who was surprised to learn that she wasn't offended by SNL's treatment of the divorce.
"Its SNL... They r supposed 2make fun Its not who we are&I know that" she posted.
OK! COVER STORY: KIM KARDASHIAN FILED FOR DIVORCE — WHAT REALLY HAPPENED?