NEWS
Khloe Kardashian Spills on Yearning for a Fresh Start in 2014 in Her Cosmopolitan UK Cover Interview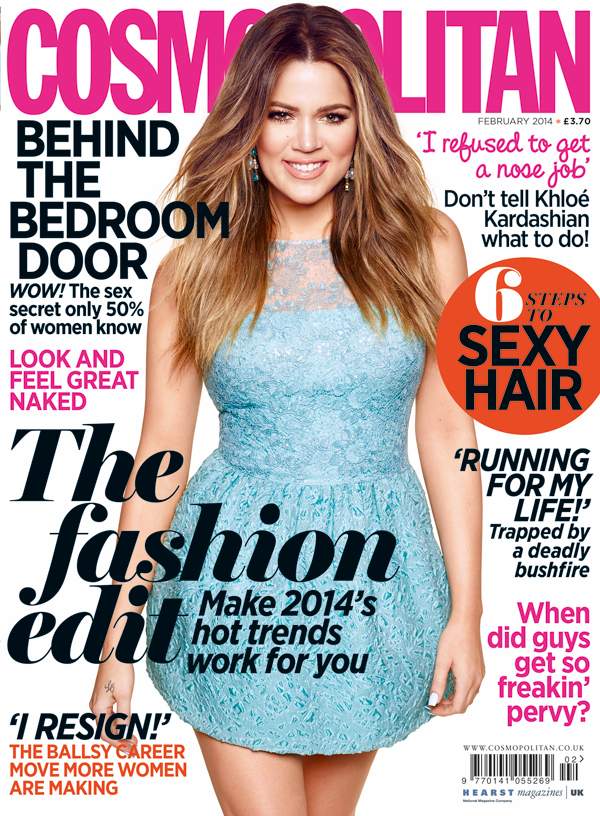 A 30 lb. weight lost, a successful clothing line, too many hilarious KUWTK moments to count, a new niece, and a divorce filed. Yes, 2013 has been a big year for Khloe Kardashian. So what does she want in 2014? Apparently, it's a fresh start. As the February cover star of Cosmopolitan UK, the youngest Kardashian sister broke down the highs and lows of 2013 in a revealing and inspirational interview.
Article continues below advertisement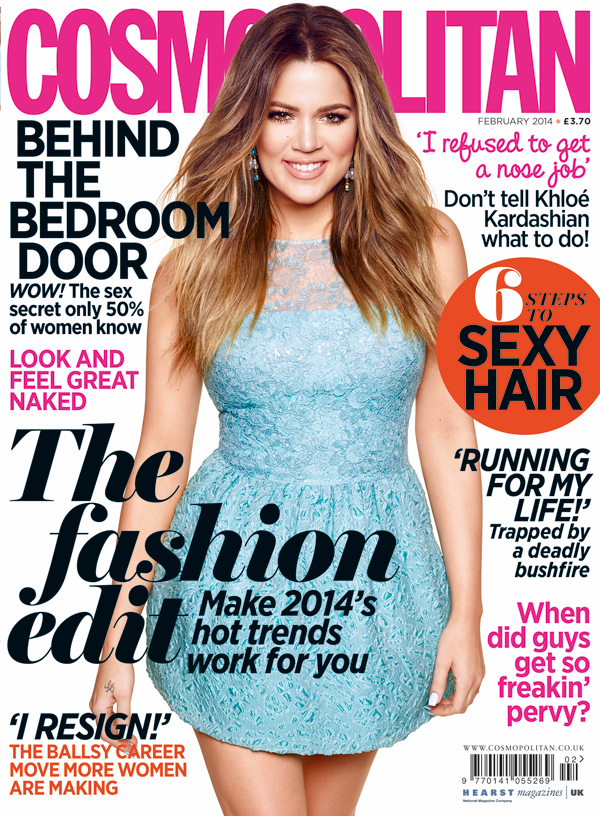 With her marriage in the headlines more often than not, it became publicly known that Khloe had filed for a divorce from her husband Lamar Odom. While she didn't speak to the divorce directly in the interview, she did voice a need for a new beginning, stating, "I love the new year, new beginnings. I need a good fresh start; I'm excited for this year to be over with… You only live once so let's make that one time perfect. We can't fix our mistakes and imperfections, so let's have fun. You get what you give out in life."
Article continues below advertisement
So what are some of the positives? Khloe says she's lost about 30 lbs (you go girl!) and absolutely loves her body—even after she heard her mom say she should get a nose job!
After taking a peek at the cover shoot of Khloe, there will be no doubt in your mind—the lady has got it going on.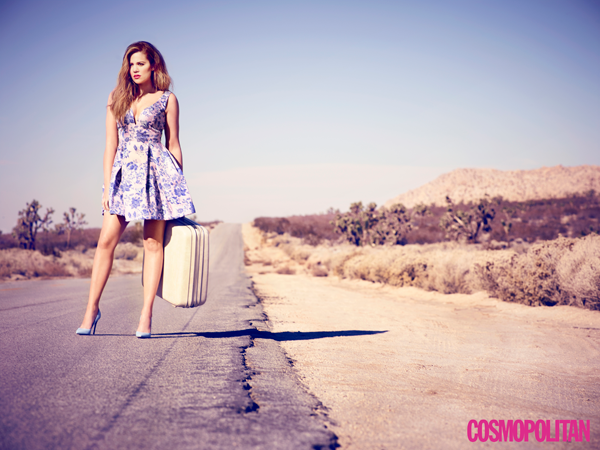 The full interview appears in the February 2014 issue of Cosmopolitan UK on sale on January 2nd. It is also available in a digital edition on Apple Newsstand. For further exclusive content, visit cosmopolitan.co.uk/khloe.
What do you think of this interview? Will you buy a copy of the article? Do you think it's surprising that Kris wanted Khloe to get a nose job? Tweet @OKMagazine and leave a comment below.