NEWS
Kim Kardashian Defends Kris Jenner, Talks Kris Humphries Marriage on 'Oprah's Next Chapter'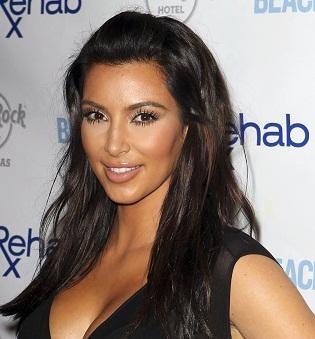 Of course, you've heard by now that Oprah Winfrey interviewed the Kardashian fam: Kim, Kourtney, Khloe, Kris, Rob... etc., etc. And little snippets of information about the interview, which airs this Sunday at 8 p.m. on OWN (Oprah's Next Chapter), keep coming out.
OK! NEWS: OPRAH WINFREY MEETS THE KARDASHIAN KLAN: WHAT DID SHE THINK?
Some of the juiciest? Oprah asks the kids-turned-moguls if they have ever felt "exploited" by their mom, Kris, and what they think about the perception that she is "pimping her children."
Article continues below advertisement
"I think that's so ridiculous," Kim said. "First of all, we have to hire a manager. So regardless, someone is going to get that job.
"No one will fight harder for you than your own mother," she added. "She knows us. She knows all of our moods…We just get each other. We vibe. It works."
OK! NEWS: KIM KARDASHIAN BUYS BOYFRIEND KANYE WEST A LAMBORGHINI FOR HIS BIRTHDAY!
Oprah also asked Kim about her infamous 72-day marriage to basketballer Kris Humphries, from whom she is not yet legally divorced. Knowing a good teaser when she sees one, Oprah hasn't revealed Kim's answer, but she did post this as part of a lengthy message on her Facebook: "Everyone who's asked was the marriage a publicity stunt? Why did she leave after 72 days? Her answer leveled me."
She also shared who surprised her the most: Kim, Scott Disick, Khloe and Lamar Odom.