NEWS
Kim Kardashian Filing for Divorce From Kris Humphries, Ryan Seacrest Confirms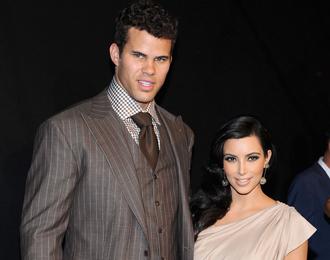 After only 72 days of marriage, Kim Kardashian is filing for divorce from Kris Humphries.
"Yes @kimkardashian is filing for divorce this morning. I touched base with her, getting a statement in just a few mins" Kardashian family friend and producer of their reality shows Ryan Seacrest Tweeted this morning, confirming the split.
OK! COVER STORY: KRIS HUMPHRIES BEGS KIM KARDASHIAN — "DON'T LEAVE ME"
E! News also confirmed the divorce reporting, "There's no official word yet, but Kim has promised to send us statement soon."
Article continues below advertisement
In this week's issue of OK!, we give details on the strained relationship between the couple, who announced their engagement back in May after only six months of dating.
They tied the knot on Aug. 20 in a lavish ceremony in front of over 500 guests and Kim's Fairytale Wedding special aired earlier this month.
"Kris has a mean streak," a confidante tells OK!. "He can be cruel, a jerk; he doesn't get that what he does has consequences and that people can have their feelings hurt. He says whatever comes to his mind."