NEWS
Kim Kardashian & Kris Humphries Discuss Having a Baby on 'Kourtney & Kim Take New York'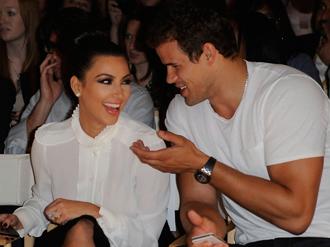 Last night's episode of Kourtney and Kim Take New York left viewers wondering if Kim Kardashian will be announcing that she's pregnant. Before Kim filed for divorce from Kris Humphries, they were discussing having a baby!
It all started when Kim realized her birth-control pack was up and told her sister Kourtney Kardashian that she was considering going off of it.
"Maybe it's time to get off the pill and see what happens naturally," Kim said on E!'s Kourtney and Kim Take New York.
Article continues below advertisement
But that's where their agreeing stopped.
Kim and Kris argued over where they would raise their future children with Kris pushing for Minnesota.
"How am I going to have my career and live in Minnesota?" Kim asked.
"By the time you have kids and they're in school, no one will probably care about you, let's be honest," Kris said.
So, what did they decide?
Kim decided she wasn't ready, but Kris decided he didn't want to wait.
Unfortunately, we know (or think we know) how this story ends.