NEWS
Kim Kardashian Tells Caitlyn Jenner: Mind Your Own Business When It Comes To Kanye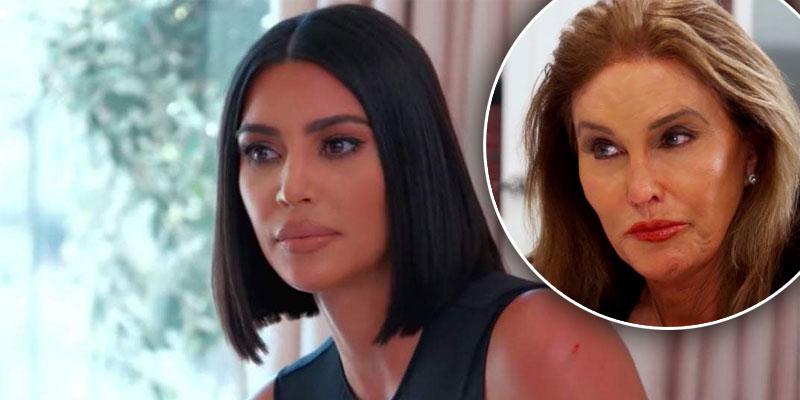 As Kim Kardashian, 39, and Kanye West, 43, struggle to keep their marriage afloat, Caitlyn Jenner has been sending them well-wishes. But the reality star would rather I Am Cait alum, 70, just kept her lips zipped!
"Kim's told everyone to keep their opinions to themselves while she works through this crisis one-on-one with Kanye, but Cait's been sounding off and telling anyone who'll listen how she believes he's gotten a raw deal," an insider shares.
Article continues below advertisement
BEYONCE AND JAY Z DUMP KANYE WEST OVER HIS LACK OF RESPECT FOR PRIVACY
"That's irked the whole family, who thinks it's ill-advised and insensitive, especially since Caitlyn's been out of the fold for years now." Aside from her public sentiments - the former Olympian joked that she'd be Kanye's presidential running mate and let it be known she wants "the best for him" - Caitlyn's also been directly communicating with the rapper.
"She's been blowing up Kanye's phone and offering unsolicited advice, and he's buying into it and treating her like his personal agony aunt. It's causing a lot of trouble," the insider claims.
"For Kim, this is no laughing matter - this is her husband and her life, and she feels Cait has no right to interfere."