NEWS
Kris Jenner Says Kim Kardashian "Didn't Make a Dime" Off Her Wedding to Kris Humphries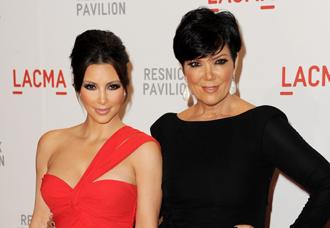 Article continues below advertisement
After 72 days of marriage, Kim decided to file for divorce from Kris Humphries and she seems to have the full support of her mother.
"She made a decision based on whatever feelings she had," Kris said. "I didn't interregate her. I'm just here to support her. She's not the first person in the world to get a divorce...and she won;t be the last. She just happens to be a very public person with a couple of television shows on the air so it makes it bigger than life."
Article continues below advertisement
"The one thing that is the most annoying is the rumor that she made millions off of this weeding and she didn't make a dime off of this wedding," Kris claimed. "She actually spent millions of dollars on the wedding so it's not something that she thought would ever not be happily ever after."
So what will Kim do with all of her wedding presents?
"I'm sure Kim will make a ginormous donation as she does all the time anyway very quietly to a wonderful deserving charity or a children's hospital," her mother said.
Listen to the interview, HERE!