NEWS
Kris Jenner Thinks Kim Kardashian Should Keep Her Ring? "A Gift Is a Gift"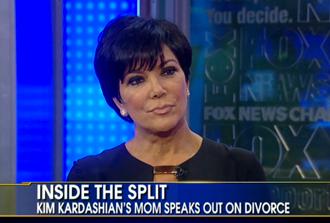 Article continues below advertisement
"This is the first time I'm hearing that," Kris said. "That's between them — a gift is a gift."
But it sounds like she may have an opinion on the matter.
"If you look at the etiquette books, it says keep a present," she added.
However, Kris thinks Kim isn't worried about that right now.
"But I don't think Kim is as concerned about that as everything else. It's not about the gifts or the money, it's about what she is feeling," Kris explained. "It's about two people and how their lives are changing. That's what we choose to focus on and not about frivolous things like that. It's a big deal and a very expensive item but it's not something Kim is thinking about."