NEWS
Kristen Stewart Made "Goofy Faces" at Robert Pattinson During 'Breaking Dawn' Sex Scene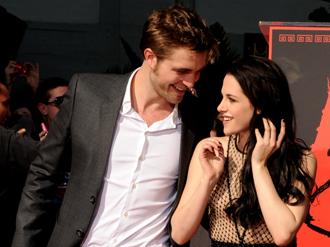 Article continues below advertisement
The birth scene, however, was taken very seriously by Kristen.
"It's PG-13, but it's pretty graphic and bloody. If it is too much for somebody who is younger, than discretion should definitely be used by parents," she warned. "But it should be impactful, it should be scary. You have a story about somebody who has been fighting for what she believes in. Bella is going, 'I'll die for my baby, I'll do anything for it.' "
I hope it doesn't scare people, but on the other hand, I hope it does."