NEWS
Kristin Cavallari Tweets Excitement for Her "Bun in the Oven"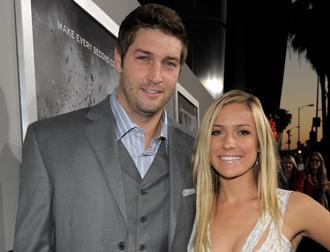 Article continues below advertisement
Jay, 28, has been Tweeting praise to Kristin for her cooking.
"So modest. It was excellent. Well done RT @KristinCav: Just made eggplant parmesan that turned out pretty good," Jay Tweeted to Kristin.
Another evening he wrote, "@KristinCav made butternut squash whole wheat ravioli. All that food network is paying off. Nice work babe."
How cute! Congratulations to the growing family!