NEWS
Gaga Reveals Grandma Said 'No More Tears' After Rape Experience, Urged Her To Change The World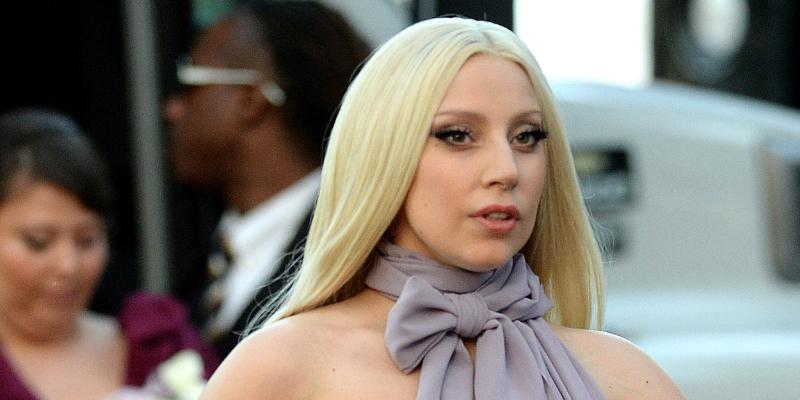 Thank you, Grandma Gaga! Mother Monster revealed it was her grandma who urged her to make it big after the icon spent her days crying following a terrifying rape experience as a teenager.
During an interview with Oprah Magazine, Lady Gaga spoke about her struggles with fibromyalgia and PTSD and how her grandma changed her life. The singer explained that her grandparent was the one who encouraged her to "make a real change in this world."
Article continues below advertisement
Gaga — whose real name is Stefani Joanne Angelina Germanotta — took her grandmother's advice and did just as she was told. The 11-time Grammy Award winner released her sixth album, 'Chromatica', in May and made her debut as an actress in A Star Is Born in 2018, garnering her an Academy Award nomination for Best Actress.
Gaga also launched the Born This Way foundation, a youth-oriented program to help children and adolescents focus on their mental health and wellbeing.
Article continues below advertisement
During the Oprah Magazine interview, the singer explained that she nearly gave up during one of her mental health battles. "Once I felt so depressed, I thought it was a good idea to give up. That's the worst thing you can do. I wish I'd just asked for help. But I forgive myself," she revealed.
A STAR BY ANY OTHER NAME: THESE 36 CELEBRITIES USED STAGE NAMES!
The New York native, who has always been open about her mental health and struggles with depression, stated that dialectical behavior therapy has been pivotal to her mental health, explaining: "It's a skills-based treatment method that keeps my psyche and body focused, and balances my emotional and rational mind."
She added: "I have fibromyalgia, and although living with chronic physical pain is difficult, I've radically accepted that while I cannot think my way out of this problem, I can behave my way out of it with distress tolerance skills and routines."
During an interview with Oprah last year for Elle Magazine, the icon shared that she used to self-harm as a child while dealing with her mental battles, but offered words of encouragement to anyone who has ever struggled.
Article continues below advertisement
BAD ROMANCE? LADY GAGA'S BF'S EX-GIRLFRIEND REACTS TO THEIR RELATIONSHIP
"I have PTSD. I have chronic pain. Neuropathic pain trauma response is a weekly part of my life. I'm on medication; I have several doctors. This is how I survive," the multifaceted female mogul said. "But you know what, Oprah? I kept going, and that kid out there or even that adult out there who's been through so much, I want them to know that they can keep going, and they can survive, and they can win an Oscar."
While Gaga revealed she used to "spiral very frequently" without her medication, the 'Bad Romance' singer explained that her daily doses and therapy have helped her get a better handle on her mental health. "Medicine really helped me," the record producer told Winfrey during Oprah's 2020 Vision: Your Life in Focus. "A lot of people are afraid of medicine for their brains to help them. I really want to erase the stigma around this."