NEWS
LeAnn Rimes: I'm In Treatment Because Of Buried Issues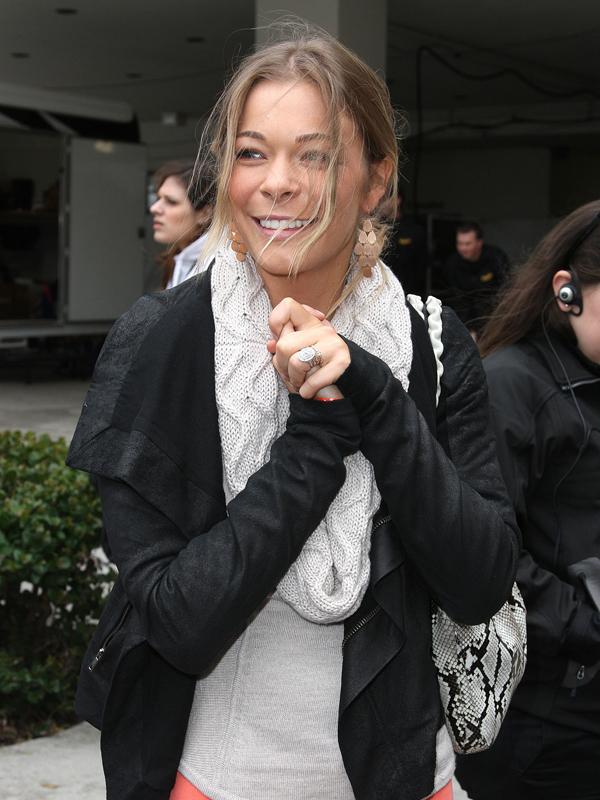 LeAnn Rimes stunned fans when she announced just after her 30th birthday that she was checking into a facility because of "stress and anxiety."
The country singer seemed to have quite the charmed life with handsome husband Eddie Cibrian, constant exotic vacations and forever tweeting pictures of herself in the tiniest of bikinis.
OK! GALLERY: LEANN RIMES AND EDDIE CIBRIAN ARE LOVE DRUNK IN CALI
But it seems that all that glitters is not gold and she told People magazine that she had some problems that went unresolved for a long time which finally needed to be dealt with.
Article continues below advertisement
"I'm happy and healthy," the How Do I Live singer explained. "I just want to be happier and healthier more consistently."
"I don't want to wake up and not truly be enjoying my life and these amazing things around me.
OK! GALLERY: LEANN RIMES SPORTS A SMILE UNDER THE SUN
"Sometimes when I look in the mirror, I see a child then I look and see a woman who should be turning 60.
"I've always taken care of anyone else, and I think I've buried some issues for a long time."
Although having been in the public eye since a teen, LeAnn was not prepared for being catapulted to a new level of celebrity when her affair with Eddie Cibrian led to the breakdown of both their respective marriages and a more critical spotlight placed on the singer.
"I've been built up and torn down, built up and torn down," LeAnn added. "It's been difficult to tune people out, especially in the last few years."
Article continues below advertisement
"Now, I'm starting to care more about me and not what anyone else thinks."
LeAnn became embroiled in a very public dispute with some of her Twitter followers who have not forgiven her for the the breakdown of Eddie's marriage to Real Housewives of Beverly Hills star Brandi Glanville with whom he has two sons.
She is now suing two women for invasion of privacy after phone calls she had with them were allegedly taped and then leaked.