NEWS
LeAnn Rimes Warned Off Twitter By Eddie Cibrian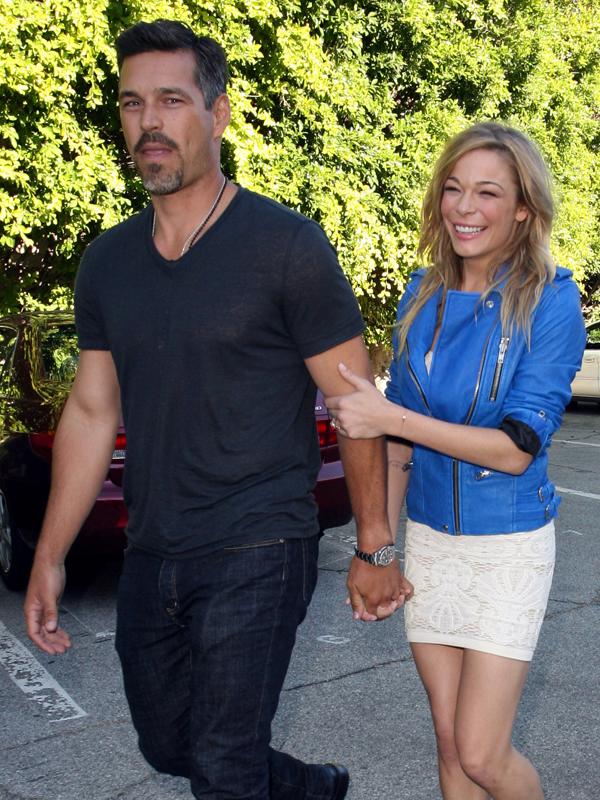 LeAnn Rimes' vitriolic war of words with some of her Twitter followers and recent bout of "stress and anxiety" led her to check into a treatment facility this week.
And RadarOnline reports that the 30-year-old country singer's husband Eddie Cibrian was so concerned about her constant tweeting, getting into fights with followers and over-sharing about their lives that he wanted her to stop being so involved with the social networking site and had a foreboding that her obsessive online habits would lead to an implosion.
Article continues below advertisement
OK! GALLERY: LEANN RIMES ON PREGNANCY BUZZ — "SUCH BS!"
LeAnn seemed to have such a charmed life with her singing career, hot husband and constant traveling to exotic locations.
But her dramatic weight loss and constant bikini pic tweets led to detractors posting negative remarks about her and LeAnn never felt forgiven for having an affair with Eddie while he was still married to Real Housewives of Beverly Hills star Brandi Glanville with whom he has two children.
"Eddie hates Twitter and doesn't want LeAnn to be on there and writing so much," a source close to the couple told the site.
OK! GALLERY: LEANN RIMES, EDDIE CIBRIAN & BRANDI GLANVILLE ARE DISTANT AT THEIR KIDS' SOCCER GAME
"He would ask her to not meet people through Twitter and wanted her to get off of there.
"He thought she was out of control and not able to handle what she was doing."
As okmagazine.com previously reported, LeAnn has filed a lawsuit against Kimberly and Lexi Smiley, who she alleges recorded a conversation between them last spring where she said incriminating things about her husband's ex-wife.