NEWS
LeAnn Rimes On Rehab Stay: "It's Hard Dealing With Twitter And Facebook"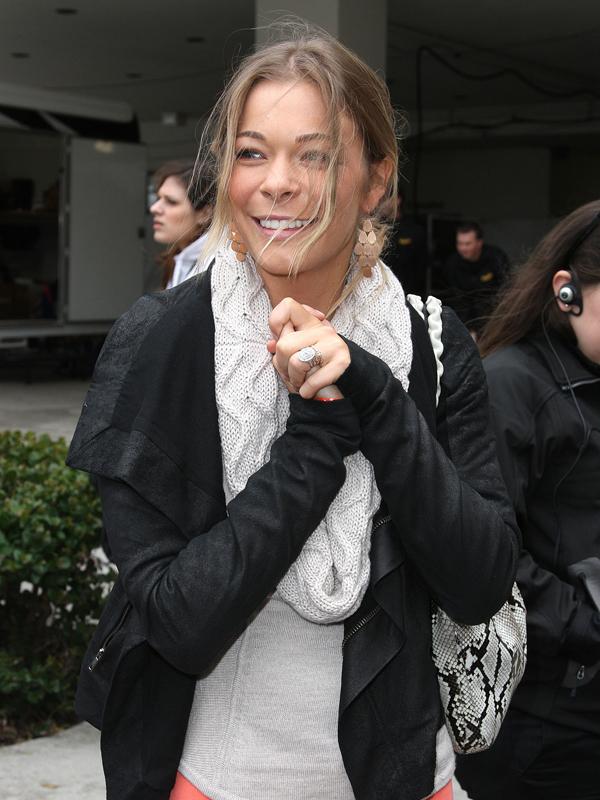 LeAnn Rimes is out of rehab and feeling better than ever.
But now the 30-year-old country singer has opened up about her recent completion of treatment for stress and anxiety after she had a meltdown and claimed to be bullied by some of her Twitter followers.
OK! GALLERY: LEANN RIMES, EDDIE CIBRIAN AND BRANDI GLANVILLE ARE DISTANT AT KIDS' SOCCER GAME
She has never fully bounced back from the backlash following her affair with now-husband Eddie Cibrian while he was married to Brandi Glanville and which caused the end of her own marriage.
Article continues below advertisement
But she tells the Boston Herald that she was ready to take hold of her life again as she embarks life in her 30s.
"I've been in therapy my whole life," she told the publication. "I like going. I like being able to have that third-party input and someone to listen that has nothing to do with your life. Everyone has an opinion of how I am and how I should be, and now I'm focusing on how I want to be."
OK! GALLERY: LEANN RIMES AND EDDIE CIBRIAN ARE LOVE DRUNK IN CALI
LeAnn says that she finds it difficult to not let her interaction on social networking sites affect her.
"I think it's really hard to deal with Twitter and Facebook and all these social media outlets," she said. "And it's hard to take it day after day of reading and seeing things that someone you don't even know says about you. As much as you said you don't want it to penetrate, it does, because you're human."
Article continues below advertisement
LeAnn has been in the limelight for nearly two decades after launching to fame at the age of 13 but she admits she's happy to see the back of her 20s.
OK! GALLERY: COUNTRY STARS COME OUT FOR THE ACADEMY OF COUNTRY MUSIC AWARDS IN VEGAS
"I had some wonderful times in my 20s, but your 20s are hard," LeAnn explained. "It was a lot of learning experiences ... and a lot were thrown at me publicly. I was ready to embrace 30."