NEWS
Lindsay Lohan's Mom Dina $1.3 Million In Debt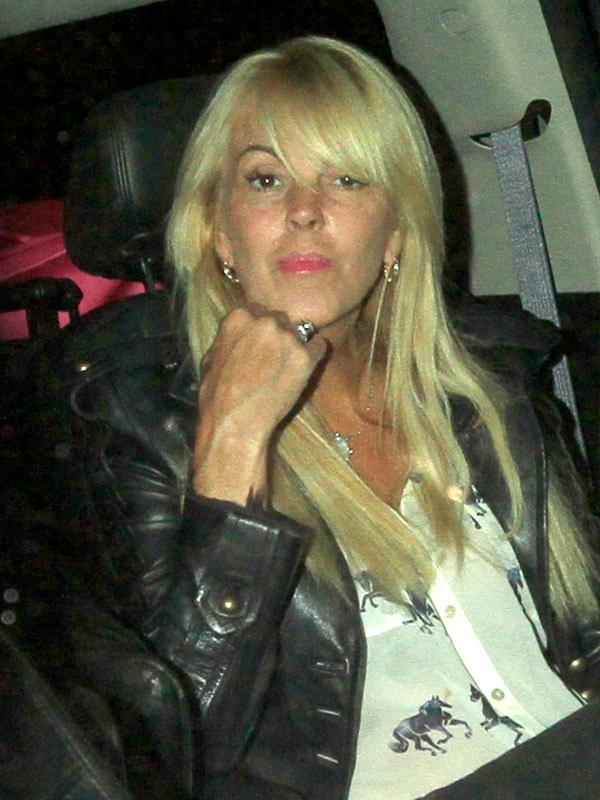 Article continues below advertisement
A former business associate claims they lent Dina $302,000 that has not been paid, she owes $27,100 for a 2008 lease at a BMW dealership and a divorce attorney claims she owes $16,138 in legal bills.
Dina also reportedly owes a landscaper just over $5,000 and has a bill for $2,236.26 for dentist charges.
News of the mother-of-four's money worries comes a few days after she had a big blowout fight with Lindsay about an apparent $40,000 loan that the starlet made to her in a bid to save her Long Island home so it wouldn't be foreclosed upon.
OK! GALLERY: LINDSAY LOHAN SHOWS UP FOR FASHION WEEK IN NYC WITH MOM DINA
"Dina was arguing with Lindsay and all Lindsay wanted to do was get out of the car and get away from her mother," a source told RadarOnline.
Dina once made a small fortune as Lindsay's manager during the actress's hey day when she was in demand as an up-and-coming young star. At the time she had the world at her feet before her personal and legal issues got the better of her.
Article continues below advertisement
Lindsay recently spoke out against her father Michael Lohan saying he was "dead" to her after he leaked a conversation with Lindsay where she she claimed her mother was "on cocaine."
LiLo has now back tracked on that saying that she told her father "a really hurtful and untruthful lie" about her mom and that she's "done" with her father for the betrayal.
RELATED NEWS:
LINDSAY LOHAN URGES MOM DINA TO GO TO REHAB AFTER THEIR BIG FIGHT