NEWS
LOL! Watch *NSYNC's Joey Fatone In an Informercial For Men's Hair Loss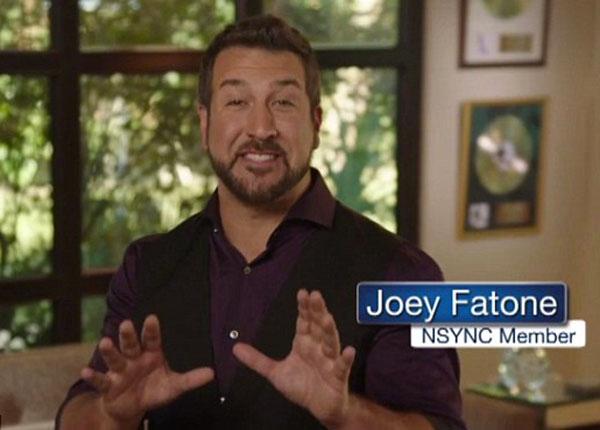 We've all heard of celebs doing commercials (think Jennifer Aniston for Aveeno or Beyonce for L'oreal), but celebs in informercials? Um, this one might be a first. Joey Fatone of *NSYNC is making his informercial debut—in an ad for Bosley's hair restoration.
Photos: *NSYNC And More Holiday Albums Everyone Had in the 90's
Joey starts out talking about how people don't realize his hair is thinning since he's most known for *NSYNC, and then goes on to show viewers the before and after of his scalp after using the hair product. But we can't make fun—it won't be weird if Justin Timberlake stars in his own informercial when he's like, 50, right? It happens.
Article continues below advertisement