NEWS
For the Love of Music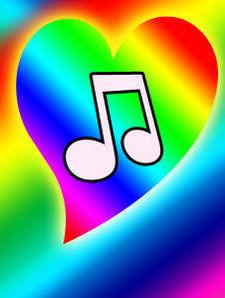 I grew up with subscriptions to Sassy and Teen — I've loved magazines as long as I've been old enough to read them, but... they became my career because I was a waitress in a cocktail bar. I was a college kid in Tempe, Ariz., waitressing at the local music bar where this band that made it big and back again still played — The Gin Blossoms. One day I worked the very odd day shift and answered a call from the music writer at the local newspaper, who needed a quote from the guys for a story. I got it instead and wrote the piece myself. They said they couldn't use the work of a freelancer because the piece was for a cover (freelancer, ha! I'd never written a paid piece in my life) — but they did. Then, unbeknownst to them, they gave a job to a sophomore in college. That was Aug. 1997, when I began writing about music and nightlife for The Daily Tribune's "Get Out" magazine.
Article continues below advertisement
My career's escalated a bit in the 10 plus years since, but I've never lost the love of music. I got my first rejection letter from Rolling Stone in '98, I wrote my first item for Blender in 2001 and started a short-lived band management company later the same year — after a piece I was doing for ESPN Magazine on Denver Broncos star Trevor Pryce's starting a record label turned into him signing my 16-year-old cousin's band.
Although I'm not professionally immersed in the music world anymore, I do love to discover talent and share it. On that note, I recently reconnected with an old high school friend of mine — via Myspace — and it turns out the former high school football player from Long Island is now recording music. And he's good. Check out his songs at myspace.com/rigshaw.