NEWS
Malan's Musings: Fashion Friday is Here!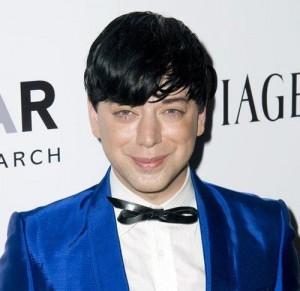 Every week at okmagazine.com, accomplished designer Malan Breton takes a look back at the week in fashion — the Do's, the Don'ts and everything in between! Join Malan and OK! for Fashion Fridays!
Oh, the weather outside is frightful, but the ladies in their chic outerwear look so delightful... Alright, it does not rhyme, well, I am not a lyricist! HA! Alas, the wool and cashmere combos were heavy on the starlets this week. I heard NYC was in the 20s. It is the season of coats and scarves and Hollywood stepped in to shine bright on the winters trends.
Article continues below advertisement
OK! GALLERY: AMY ADAMS, NATALIE PORTMAN AND LIV TYLER LOOK DELIGHTFUL IN DIOR
Darlings, if wool is your choice for winter, you must try a Dior, and Amy Adams is the clear winner this week in her salt-colored double-breasted topcoat, reminiscent of Hollywood's golden era. Tres chic!
And... I quite like Ashlee Simpson-Wentz in this lovely ode to the '70s — an A-line plaid wonder that is youthful and fun!
Article continues below advertisement
I love to see Dakota Fanning's younger sister Elle Fanning on the carpet, but alas her stylist forgot she is now a lady and dressed her in a very mix and match way! Darlings! Everything down to the stockings matches, sad! very sad!
I do love Katie Holmes' simple a savvy chic, she is one of my favorites this week, and the feathered hair brings back memories of Olivia Newton John in Xanadu!
Well we end the week in gold, and what more beautiful example than this lovely gold sequin cardigan Kourtney Kardashian is sporting at the launch of the Kardashians' new line for bebe.
OK! GALLERY: KHLOE & KOURTNEY DAZZLE AT "KARDASHIAN BY BEBE"
Darlings, I hope as you search for the last-minute gift of the season, you remember to do it in style, with a little sparkle, a little gloss, et voila! The job's a game! Haha!
I wish you all Love and Glamour,
Malan Breton