NEWS
Man Up with Jeff Timmons: How to Get Your Guy in Shape!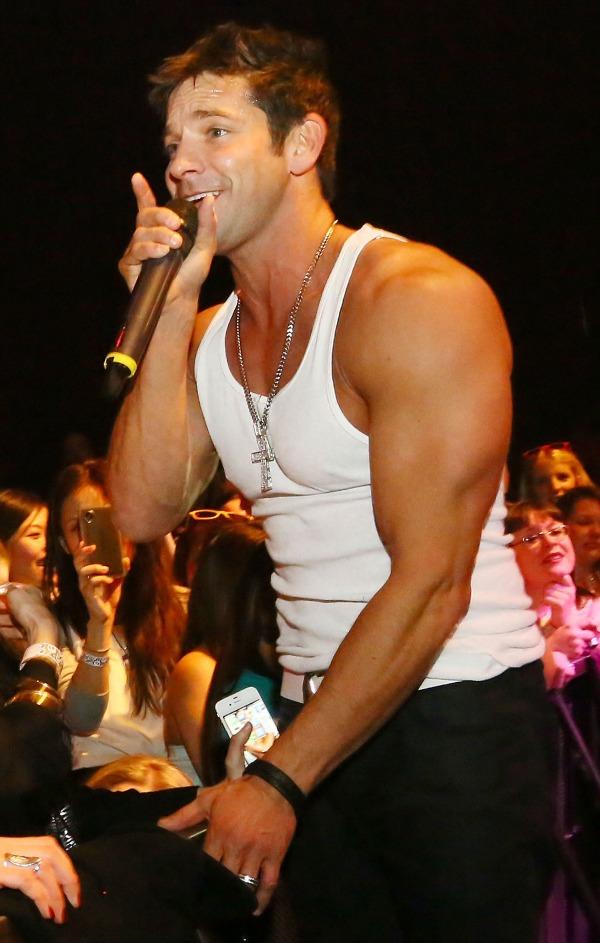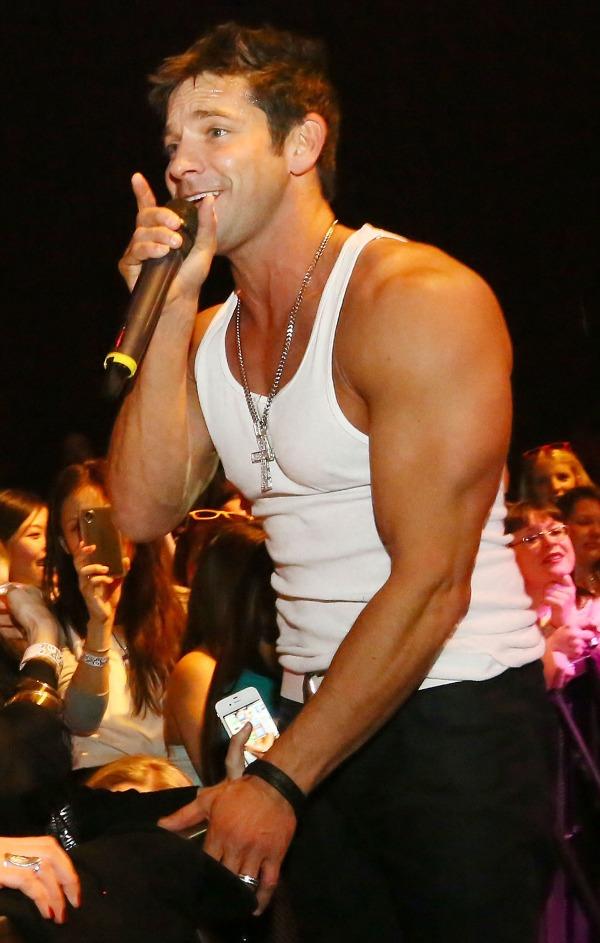 Welcome to Man Up with Jeff Timmons! It's our new column here at OKMagazine.com where 98 Degrees member and founder of Men of the Strip shares his advice on men. Do you want to get your guy to do something, or understand why he does what he does? Jeff is here to break it all down from the male perspective. Our first peek into the male mind with Jeff is all about fitness. Obviously he looks amazing and works hard at maintaining that bod! See what his tips are for guys that maybe aren't expecting to be shirtless in front of hundreds of women, as we imagine that can be quite motivating!
Article continues below advertisement
WATCH: Linda Perry tells studio secrets of working with Christina, Gwen and Pink
How do you get your guy to work out more?
Well first of all, guys are always self-conscious despite what girls think. Guys are conscious about their self-image as well. Make him feel good about himself. It seems pretty simple of an answer, but just make him feel good about the way he looks in general. The worst thing you can do is compare him to another guy. You have to be very, very slick and say thinks like 'Oh I like what you've been doing lately,' even if they haven't been doing anything. 'I'm really enjoying the fact that you were talking about going to the gym or maybe going for a walk,' something like that. You've gotta be subtle and slick about it.
How do you get your guy to work out with you, maybe come along to Yoga or Pilates?
Even better, you can talk about how you're trying to make yourself look better for him. In that, 'It's not fun going in there with all the other beautiful women that are in there, I would love for you to be there with me and go through the process so we can do it together.' Put it out there like that. That it's something you can do that's a little different and try something that you don't traditionally do together that can entice and enhance your relationship.
MORE ON:
Man Up With Jeff Timmons
Article continues below advertisement
OK! News: Twitter knows how to celebrate the left-handed athletes of the world!
How do you get him to get a 6-pack?
(Laughs) That's impossible! That's never eating ever, so take all food out of the cupboards, never go out to eat, no fast food. To get a six-pack? The real way to do that is obviously cut out carbohydrates and have lower fat diet and maybe do high impact interval training which is certain regimen on the treadmill. If you really want to get a 6-pack, you have to cut out all the carbs and get crazy with water intake and all that. You can also do sit-ups and things like that to keep it simpler. But 6-packs are really hard to come by. Trust me, I'm hanging out with a bunch of 20-year-old strippers and those guys have an incredible regimen!
How do you get your guy to eat healthier?
That starts with stuff in the household. Guys like to pick and eat just like girls do. Instead of having potato chips lying around and heck, we all do as adults once and again, but instead of that you have almonds or pieces of fruit, things like that. Not as fun and exciting as having some Cheetos lying around or some cookies, but you balance it out a little bit and that starts with what you buy at the grocery store and put in your house.
Article continues below advertisement
PHOTOS: Do you know how much Scarlett Johansson is worth?
How do you get your guy to be a better dancer?
Dancing's about feel. Not all guys are Justin Timberlake out there! But you know what? If you're enjoying each other and you're catching each others' vibe and rhythm on the dance floor, I think that's more important than looking perfect and having all the choreography down to a T for sure. (You can also try some of the tips from Jeff's pals, the Men of the Strip here!)
Stay tuned to OKMagazine.com for more ways to Man Up With Jeff Timmons!
What do you think of Jeff's advice? What do you want to get your man to do? Tell us in the comments below or on Twitter @OKMagazine and we'll get Jeff's advice for you!