NEWS
Maria Menounos Dishes Up Smart Home Entertaining Tips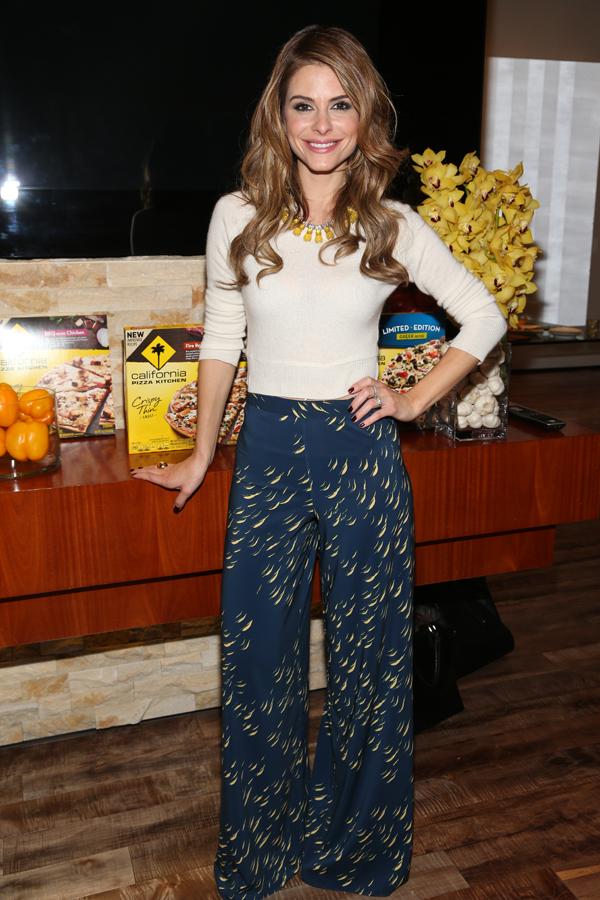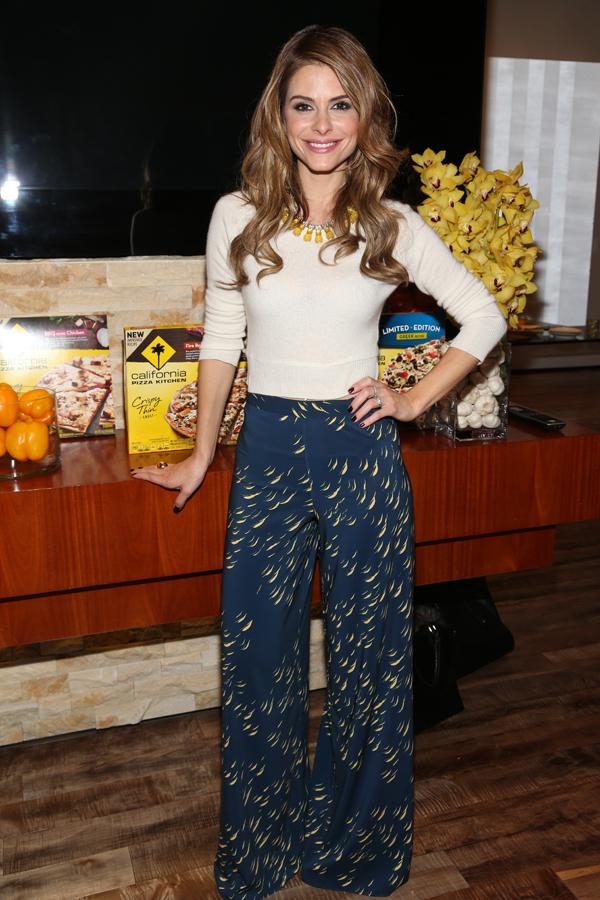 We know she can host, we learned she can dance on Dancing with the Stars, but who knew Maria Menounos was also an ace home entertainer? Maria partnered up with California Pizza Kitchen to host a swank Girls Night In in Beverly Hills, Calif. last Thursday complete with manis, massages, cocktails and, of course, pizza. But not just any old slice—CPK's revamped frozen pizzas that are perfect for the party you're putting together in a dash. We'll let Maria fill in the rest...
Article continues below advertisement
OK! News: I Survived a Tracy Anderson Workout
OK!: What have you learned about entertaining at home?
Maria Menounos: Well I'm pretty crazy about it. Ever since I got my own home it is my favorite thing to do. A couple of years ago I really started focusing on having girls dinners at my house with my friends. I was getting so wrapped up with my insane schedule that I wasn't seeing anybody. So for me it's obviously about having your friends there and making sure you're spending time with them. The CPK pizzas are amazing for that. They're delicious, they're easy, you're not a slave in your kitchen not seeing your friends. I made that mistake a lot. I love doing these girls dinners with pizzas but making really fancy cocktails and having a fun dessert. I have a great recipe in my book, it's a chocolate pudding fat-free, sugar-free dessert that all of my friends die for. I learned a lot of things from Lara Shriftman because she's a party queen. She taught me to make sure you always greet your guests with a cocktail, so I've always done that. Also lighting is really important so I set the mood with lighting. It's about ambience, great music, great food and great drinks.
OK! News: Yolanda Foster Shares How She's Coping With Lyme Disease
OK!: What's your favorite cocktail to serve? Do you do beer and wine?
MM: It depends on how busy I am. If I can't make a cocktail thing happen I'll do wine and I'll keep it simple. I do beer and wine and we're all happy. I like the cocktail that I do for the pizzas because I take the basil ingredient from the pizza and carry it over to a cocktail recipe. We do gin, lemon juice, sugar and basil. It's very simple, very easy, it's not a lot of work. If I really want to get crazy I'll take them off my lemon tree and squeeze 'em and make fresh lemon juice. That's if I really have time. You set up the bar and you make it look pretty and then everyone can help themselves. Or if I want to take it to the next level and say have 20 friends I'll hire a bartender for 100 bucks to come to my house and make drinks for us.
Article continues below advertisement
OK! News: Make Your Protein Bar Work For You
OK!: A professional bartender always feels makes a party feel so fancy.
MM: It does, it's those little things. Even at my pool parties I make my pool look like a hotel. I have towels laid out just so and I have sunscreen in baskets and I really try to make everything look aesthetically pleasing so you feel like you're getting a vacation or you feel like you're somewhere fancy.
What's your best home entertaining tip? Share it in the comments or tweet @OKMagazine.