NEWS
Yolanda Foster Reveals How She's Coping with Lyme Disease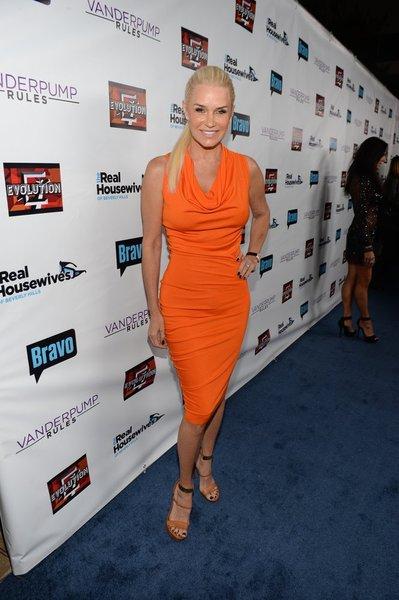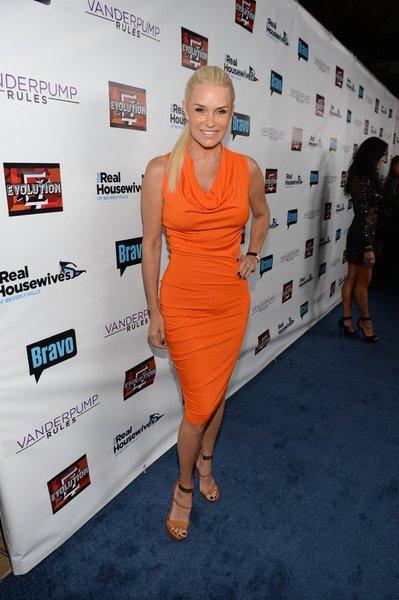 Yolanda Foster's battle with Lyme Disease was made public last year when she joined the cast of Real Housewives of Beverly Hills for the series' third season. The former model has been undergoing extensive treatments to improve her condition, including a trip to a Swiss clinic where they induced high fevers as a method of therapy for the illness. At the RHOBH premiere party in LA, Yolanda chatted with OK! about how she's feeling now and what she has learned about Lyme Disease.
Article continues below advertisement
OK! News: Joyce Giraud de Ohoven Shares The Secret to her Luxe Locks
OK!: How have you been feeling?
Yolanda Foster: I'm feeling fair. I definitely feel better than last year at the premiere of the show, which I kind of fainted at the back of the red carpet, so I'm better today. I'm standing on my own without my husband so that's a big accomplishment but I'm not my usual self. I'm not back in the gym and I'm not running around. It's a challenge. But hopefully I will figure it out.
MORE ON:
real housewives of beverly hills
Watch: Lisa Hochstein Talks About The Real Housewives of Miami Reunion
OK!: You've been a big proponent of the Master Cleanse, is there anything else you're doing to improve your health?
YF: I've been on a no gluten, no sugar, no dairy and no animal products for the last three months because that was one of the requirements for going to the clinic that I went to in Switzerland. I'm still on it. I just came back Saturday night so I'm still a little jet-lagged but I'm going to stick with the diet until my body is back to normal.
Article continues below advertisement
Watch: How To Really Vacation Like a Star
OK!: What did you learn at the clinic? Did they give you any new insight in how to cope?
YF: You learn so many things. One of the things was I did a whole month without any makeup, no creams, no hair products because I found out, which they taught me there, is there are so many heavy metals in all of these products. I never thought of that. They say your skin is your biggest organ and we absorb all of these things and so I put everything back in my suitcase. I didn't even shave for one month. So I went hardcore. I never knew that. It makes so much sense. I'm addicted to body lotions and all of that stuff but I never thought about it. America is much more about pharmaceuticals because that's the biggest business in this country. In Europe they go back much more to the old-fashioned holistic ways. Like this doctor said to me, "We're going to put you in a sweatbox and create a 104 fever for four hours." I'm like, "Why? I haven't had a fever in years?" He said, "That's why you're so sick. That's the body's natural way of fighting bacteria." In America when you get a fever it's medicine to knock it. I'm learning a lot of things as I go.
Which Housewives series are you most addicted to? Tell us in the comments below or tweet @OKMagazine.