NEWS
'Riverdale' Star Marisol Nichols' Gig As Undercover Sex Trafficking Agent Being Turned Into TV Series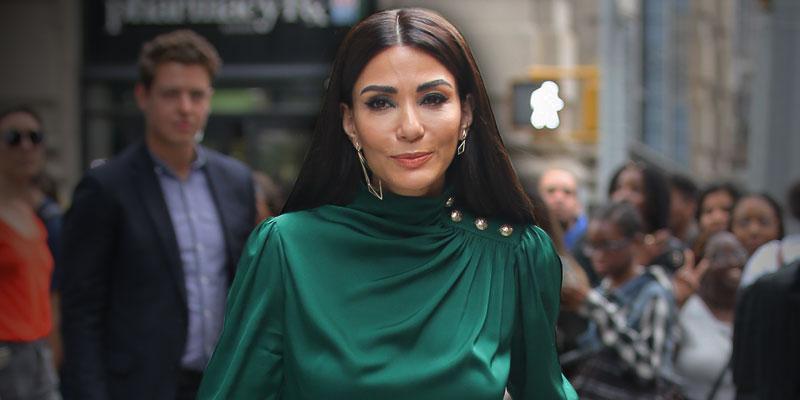 Marisol Nichols is not only busy playing Hermione Lodge on CW's Riverdale, but she also has a side gig as an undercover sex trafficking agent. Now, her story is being turned into a television series, which is currently in development with Sony Pictures Television, Entertainment Weekly confirmed. Nichols will executive produce and most likely star in the series, Deadline reported.
In April 2020, the 46-year-old spoke with Marie Claire magazine about her interesting job and how she got involved. "If good people don't know about it, it will keep happening, because good people are the only ones who will do anything about it," she said. Nichols has participated in six child-sex stings around the world.
Article continues below advertisement
In between jobs, Nichols started her nonprofit, Foundation for a Slavery Free World, in 2014, and while she was scouting out a keynote speaker for a conference she was spearheading, she connected with a former special agent for the Department of Homeland Security. The agent — "who works on Internet crimes against kids and child sex tourism" — invited her to come to Haiti, where she would watch an undercover operation happen. Afterward, the agent asked Nichols if she would want to "do an op."
Article continues below advertisement
CAMILA MENDES SURPRISES 'RIVERDALE' CO-STAR MADELAINE PETSCH WITH AN EARLY B-DAY TRIP
As a result, Nichols — who acted as the "bait" in operations in the U.S. and around the world — went undercover to try to get information "so that he could lead us back to the next party that's in Mexico, the next part that's in the Domincan Republic, and introduce us to the traffickers," she said. "I was pretending to be a girl who sets up the party."
"These guys look like normal people," she said of the men who show up at the stings. "And you're pretending that you just happily and eagerly set up children for them to have sex with," she said. "To watch his eyes ... you want to kick him in the balls and beat the hell out of him."
Nichols continually had to ask herself "what the hell" she got herself into. "How the hell did I get here?" she asked.
WHITE SOX PITCHER DIVORCES PREGNANT 'RIVERDALE' STAR, VANESSA MORGAN
At the end of the day, Nichols noted that child predators "are all disgusting," adding that her goal is to catch the "asshole that would show up knowing that this kid is being held against her will."
"I go after those guys because, to me, they are the most dangerous," she shared.