NEWS
Mark Wahlberg Reveals His Film With Justin Bieber Is on Its Way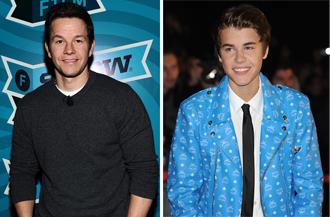 Justin Bieber said on his 18th birthday that he sees himself acting a lot more in his future. "I have some ideas right now I'm working on," he told MTV. Well, we may have a better understanding of what those ideas are now!
After much speculation, Mark Wahlberg revealed to MTV News at South by Southwest in Austin, Texas, that the script to his and Justin's basketball movie is on its way.
"We're waiting for the script. Every time I see him or Scooter Braun, I have to explain to them that it's a bit of a process having the script written."
Article continues below advertisement