NEWS
Mark Wahlberg Talks About How He Was Close to Getting 'Fifty Shades of Grey'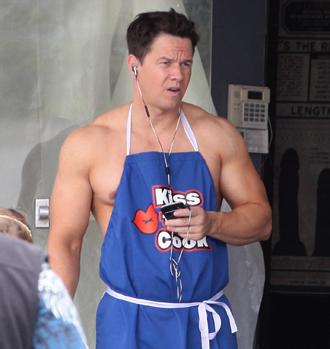 Article continues below advertisement
"We were very close to getting the rights, we were talking with the writer before she had an agent," he said. "I just knew that it was going to be a phenomenon, whether I thought it was good, bad or indifferent. It was definitely going to be one of those things that would create a huge buzz."
Unfortunately, Universal Pictures and Focus Features ended up winning out, but the cast is still largely up in the air.
While Kristen Stewart seems to be the early favorite for the role of Anastasia, everyone from Robert Pattinson to Alexander Skarsgård to Ian Somerhalder have told multiple news sources they'd love the gig.
OK! NEWS: ALEXANDER SKARSGARD ON LOSING HIS VIRGINITY: "BEST EIGHT SECONDS OF MY LIFE!"
Ian even went so far as to Tweet the rumored screenwriter, American Psycho author Bret Easton Ellis.
"@BretEastonEllis-Id so love to be ChristianGrey w/you&Angelina Jolie. Ive only waited 10 years to do a movie w/u.Im grown up now-no worries."
No word on whether or not Angelina is interested in lending her pillowy lips and Oscar-winning skills to the vehicle.