NEWS
Mary-Kate Takes Broadway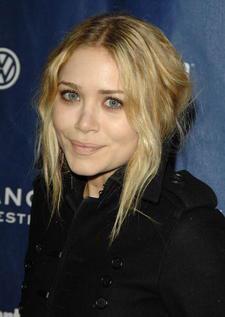 Mary-Kate Olsen's Tuesday night was all about Broadway.
The Olsen twin took the Great White Way by storm by taking in Cry Baby at New York's Marquis Theatre.
Arriving fashionably late at 7:08 p.m. for the 7 p.m. show with an entourage of five, which included First Daughter — and fellow twin — Barbara Bush, two guy friends, another gal pal, and a bodyguard, M-K was escorted to her center aisle seat, an eyewitness tells OK!.
Article continues below advertisement
"She was wearing black skinny pants, stacked black sandals, a rumpled plaid top, her hair was messy bed head and she had on heavy black eyeliner. She looked healthy," the eyewitness says.
Appearing to enjoy the show, the mogul, who turns 22 on Friday, slipped out for a quiet cigarette break during intermission.
"No one went over to bother her," the source shares. "On her way back in she told a show patron, when he asked if she was enjoying the show, 'Yeah, I am.' She was very sweet and polite and looked me right in the eye."
But before Mary-Kate took to her seat again, she made a quick stop to her favorite caffeine establishment, Starbucks, for a coffee fix, returning with a venti iced coffee drink.
"Mary-Kate returned during the first song of the second act with her entourage," the patron says. "She truly enjoyed the second act. She had a huge grin on her face, and really got into the show, laughing at jokes in the show."
Article continues below advertisement
Getting into the spirit of the musical, the petite blonde showed off her dancing skills during the opening of "I'm A Little Upset."
"She started clapping and dancing in her seat during the finale song, "Nothing's Bad Ever Gonna Happen Again,'" the source adds.
The actress stayed for curtain call, giving a standing ovation to the show. And don't think there was any special treatment for her!
"She exited the theater with other patrons and waited patiently as the line moved through the theater and to the escalator," the eyewitness says. "People finally started to notice her."
Once outside, with a freak windstorm whipping furniture around, Mary Kate "looked startled for a moment" before she was shepherded into her black SUV.