NEWS
Megan Fox Redefines Herself From Sex Symbol To Respectable Star Whose 'Not Living In Fear Anymore'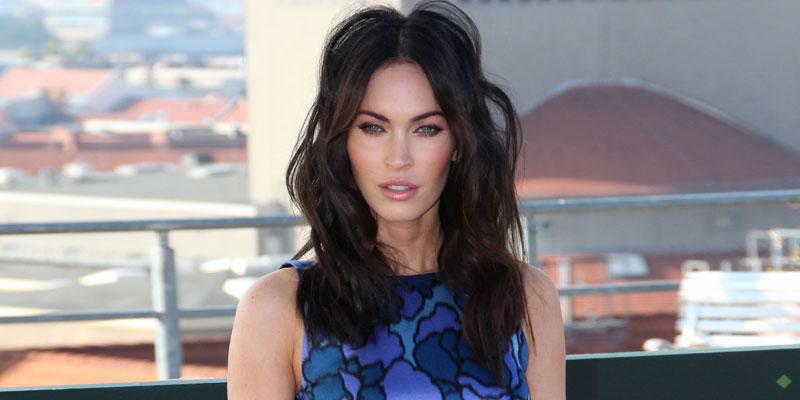 Megan Fox's new film, Rogue, is set to be released Friday, August 28, and the bombshell actress is reflecting on the way she was treated early in her career and explaining how she looks at it all very differently now.
During an interview with Refinery 29, the mother of three recalled her now infamous interview with Jimmy Kimmel in 2009, which has recently resurfaced, outraging her fans after seeing how she had been treated.
Article continues below advertisement
After the 2009 interview, where she had compared Michael Bay's directing style during Transformers to Hitler, she was reportedly fired from the Transformers franchise and ultimately abandoned with no one standing by her side.
Looking back on the lack of fan support, compared to the overwhelming support she has now, Fox explained, "At the time, I would have appreciated some support; I was just stranded in open water on my own for so long."
LIZZO SLAMS BODY POSITIVITY DOUBLE STANDARD FOR WOMEN
"However, that built up so much strength," she continued. "To have to go through a challenge like that, the resiliency that I have and the ability to survive really negative things with no support from outside forces made me a better person. So, I don't regret it."
She added that while she appreciates the change in culture over the years, the Tennessee native wished the fans could have seen the "bandwagon of absolute toxicity being spewed at me for years."
Article continues below advertisement
"But I appreciate the reversal of it. The culture is changing and society is changing, and a movie like Rogue now has a place to shine and be appreciated," the 34-year-old added.
When asked if the star had any regrets over her Hollywood career, she answered: "Why did I let myself get s**t on for something I knew wasn't true? Why did I succumb to that?"
During her time filming in Africa, she said that she noticed as one of her old movies was playing on the TV that it was not nearly as bad as the critics made it out to be; however, when being told you are not good enough, it tends to be all that occupies your mind.
WOMEN REVEAL INSTANCES OF SEXUAL HARASSMENT WITH #METOO HASHTAG
"When you tell someone that they're not good at something or that they're deficient, they can absorb that and it can become their reality, and create a life that reflects that negative sh*t that you spoke about them!" she said.
"We have to be careful with our words — they're powerful. That's something I wish most people would understand. We live in a culture where it's a game to be the most hateful to get the most attention."
MORE ON:
machine gun kelly
Article continues below advertisement
The brunette beauty continued, "It's not funny. You're speaking words over real people, who are permeable, who have hearts. Your negativity can influence them. Especially the sensitive ones!"
Fox explained that she didn't change her looks for her roles despite any criticism received, but her "vibration changed" and the industry noticed and began offering her different roles.
"I'm not living my life with fear anymore," she said. "I'm changing everything that's not right and moving forward with passion and confidence, and living with excitement for my life."
THE DARKER SIDE OF HOLLYWOOD STARS: TOP 10 WORST CELEBRITY BOSSES
In her upcoming film, Rogue, the star plays a mercenary trapped in Africa after a mission went wrong, struggling to fight off a dangerous gang of rebels and deadly lions.
The director of the film, M.J. Bassett explained "I wanted to make Megan credible, rather than this sex object that's she so frequently used for by male filmmakers," Bassett said. "I said, There's no romance in here, you're not wearing skimpy T-shirts or short-shorts. You're carrying full battle rattle, and I'm going to expect you to get dirty and bruised. She was quite excited by that, to be honest."
Article continues below advertisement
Prior to Fox's breakout role as Mikaela Banes in Transformers in 2007, she first made her debut as a bikini-clad extra in Bay's Bad Boys II. She also starred in a few box office flops like Jennifer's Body, but the film is still considered a cult classic.
The Confessions of a Teenage Drama Queen actress has come a long way from her grand debut and now shares three children- Noah Shannon, 7, Bodhi Ransom, 6, and Journey River, 4, with her estranged husband and actor Brian Austin Green. While the former couple continues to co-parent, she has moved on to her new love, Rapper Machine Gun Kelly.
With a new film on its way and a new man on her arm, the once underappreciated stunning celeb appears to be getting all the credit she deserves.
Rogue will be available at virtual theaters and on VOD August 28.