NEWS
Meghan Markle's Ex-pal Jessica Mulroney Uploads The Wedding Picture On Instagram Then Deletes It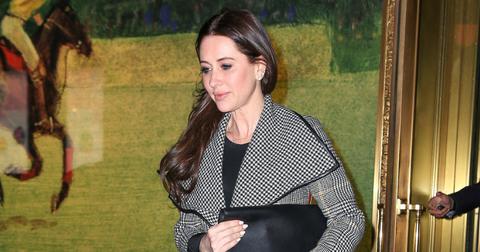 Aug. 31 2020, Published 9:46 a.m. ET
View all comments
In what turned out to be a confusing tap of buttons, Meghan Markle's friend Jessica Mulroney posted a throwback photo of her son at the wedding of the Duchess. However, she promptly deleted soon after posting.
The caption of the picture read: "I see this and pure joy."
Jessica, the mom-of-three, has been a pal of Meghan and posted the picture which revealed her son carrying Meghan's marriage veil. The picture was taken at their wedding event in May 2018.
Article continues below advertisement
The Duchess of Sussex was said to have met the celebrity stylist back while filming Suits. Jessica had asked her three kids to be included at the wedding event.
However, it was the 39-year-old Meghan who thought that she could no longer be associated with her friend after Jessica was accused of abusing her white privilege by influencer Sasha Exter.
"Meghan obviously can't be seen in public with her, she needs to cool it for now, but it will be surprising if she doesn't get back in touch because Jess knows a lot," a source told The Sun back in June.
Article continues below advertisement
A source told OK!: "They are 10-year-old boys that were in Meghan's royal wedding party and now without any explanation, she has vanished from their lives.
"Jessica knows she messed up after an ugly incident with a Black influencer, but to have her entire family pay the price, especially punishing two 10-year-old boys isn't right."
It was also reported that the stylist was disappointed by the fact that she was dumped by her friend.
"Jessica helped Meghan plan her wedding, plan her baby shower, she even babysit for little Archie when he was in Canada, and now Meghan doesn't even send a birthday card to her kids, is just wrong," the source explained.
"Jessica has seen Meghan dump a lot of people after she met Harry, but she never thought the day would come when she and her boys would be on that list too," the insider revealed. "How do you explain to children that auntie Meghan doesn't care about them anymore?"