NEWS
Marriage Boot Camp Exclusive: Mike 'The Situation' Talks His Relationship & Which Jersey Shore Castmates He'd Invite To His Wedding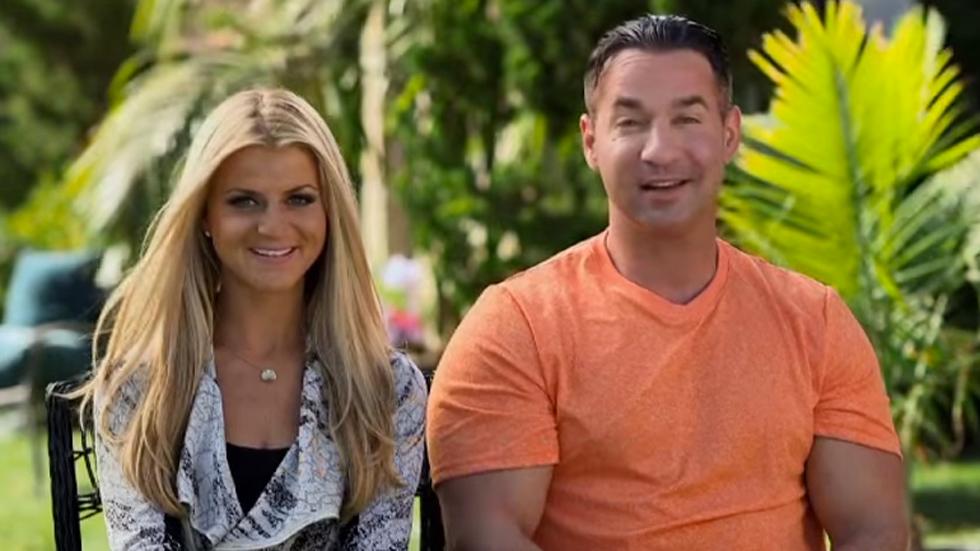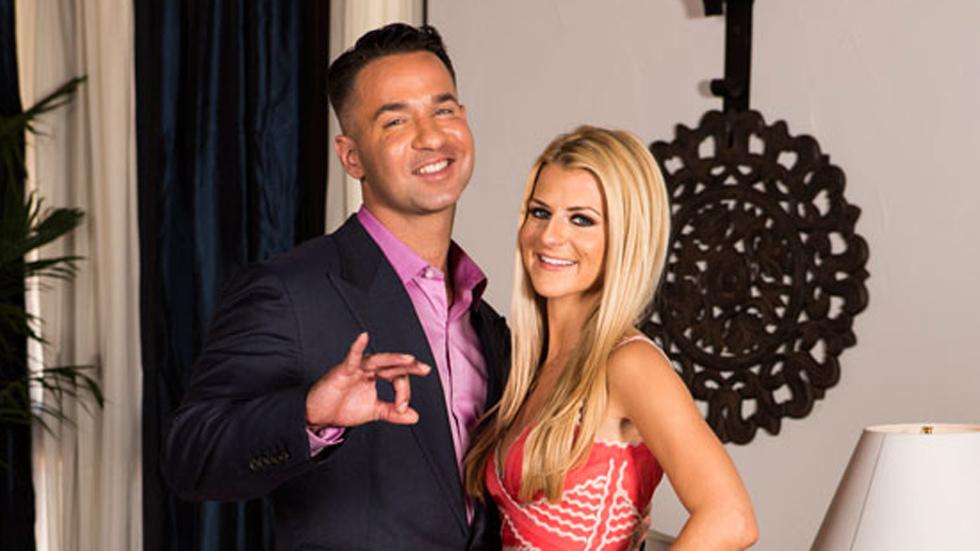 The cast of Jersey Shore is all grown up these days. Snooki is settling into newlywed life with her husband and their two kids as her BFF Jwoww plans her wedding to the father of her daughter, Meilani. And yes, even Mike "The Situation" Sorrentino, who was known on the MTV reality show as quite the ladies' man, has found love, and we'll get to learn more about him and his girlfriend, Lauren Pesce, on the new season of We TV's Marriage Boot Camp: Reality Stars.
Article continues below advertisement
WATCH: The Dramatic Trailer For Marriage Boot Camp Season 3
OKMagazine.com talked exclusively to Mike about what it was like to be on reality TV for the first time with a girlfriend, plus he reveals how his sobriety and his legal issues—Mike is potentially facing jail time for tax fraud—is effecting his relationship. Mike and Lauren also talk about their castmates this season (including tabloid faves Kendra Wilkinson & Hank Baskett), and discuss their own plans for tying the knot!
And though Mike wouldn't reveal if he and Lauren are engaged yet, he did tell us which Jersey Shore castmates he plans to invite to his future wedding—and whether or not he wants to attend Jenni "Jwoww' Farley and Roger Mathews' October nuptials. Read on for all the exclusive scoop:
OKMagazine.com: You two dated in college, took a hiatus and have been back together for two years now. What made now the perfect time to go on Marriage Boot Camp?
Article continues below advertisement
Lauren Pesce: I think the opportunity just came up for us and we're at a point in our relationship where we are getting ready for the next step. We thought it'd be a test run before marriage. And it definitely did strengthen our relationship. I hadn't done a lot of TV but I know Mike has said he wasn't expecting the experience to be so difficult.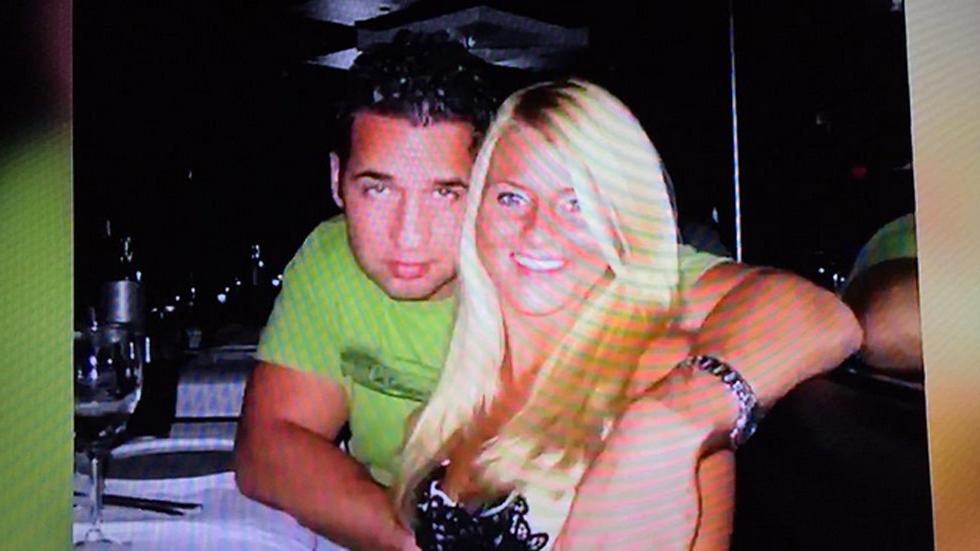 OKMagazine.com: Will fans of Jersey Shore will see a different side of you on Marriage Boot Camp?
Mike Sorrentino: For sure. Obviously this will be the first time fans will see a side of me where I have a girlfriend. But usually my fans are used to seeing my candid side and there's no change in that. We didn't hold back. But this was definitely a new experience. It gets down to the true person of who we are.
PHOTOS: The 9 Most Brutal Fights Shown On Reality TV
OKMagazine.com: From the trailer it seems like your castmates Kendra Wilkinson and Hank Baskett bring the most drama to the house. Is that an accurate assumption?
Article continues below advertisement
MS: I don't know if they brought drama to the house as much as they had issues in their relationship. They're married and they have kids and it seemed like they had a lot to work on. But drama wise, when you put a lot of personalities in the house, especially when it comes to TV, you're going to get a lot of Alphas.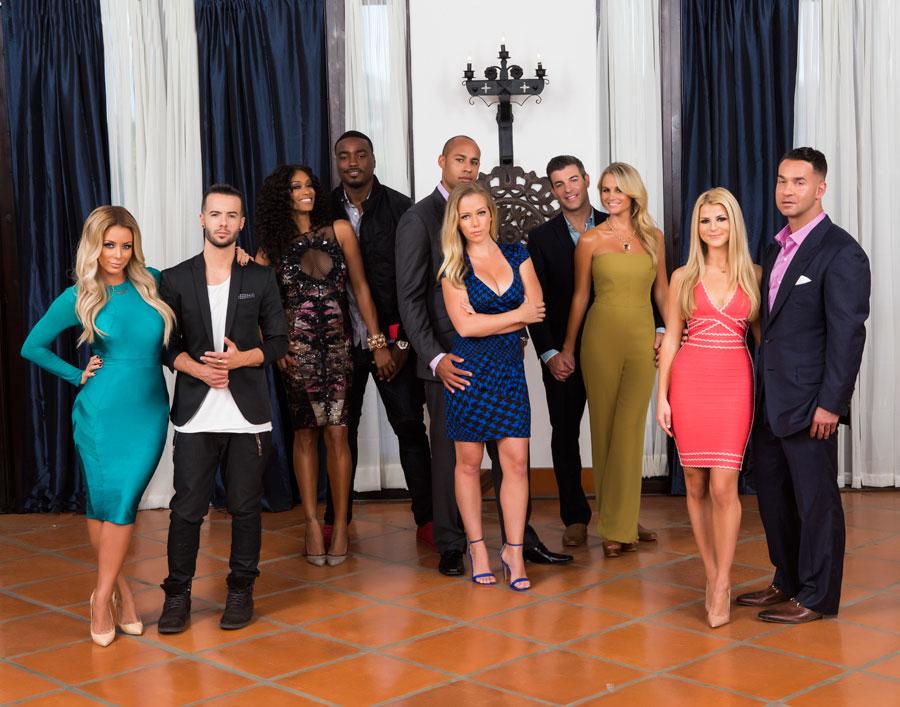 MORE ON:
Marriage Boot Camp Reality Stars
MS: Well this was the first show where everyone was in a relationship so there's a line that you try not to cross because you don't want to offend couples. It wasn't an easy to show to do but it was very rewarding at the end of the day.
OKMagazine.com: Mike, clearly your sobriety and your legal issues are a point of contention in your relationship. Will we see a lot of that play out?
MS: Yes, of course. Sobriety and some of the issues that I've had in the past, it's definitely brought up. You'll hear a lot about myself and how Lauren, the love of my life, how she helped me deal with my sobriety and how we're moving forward.
Article continues below advertisement
PHOTOS: 14 Reality Stars Who Got Married On TV
OKMagazine.com: In the first episode the other couples give you the title of "Settled For Less." Lauren, are you offended by that at all?
LP: You know what, we weren't offended by that. Being Mike's girlfriend and everyone knowing him as the playboy personality he was on Jersey Shore, I'm used to a lot of things so it didn't really effect me. But it shows we have things to work on.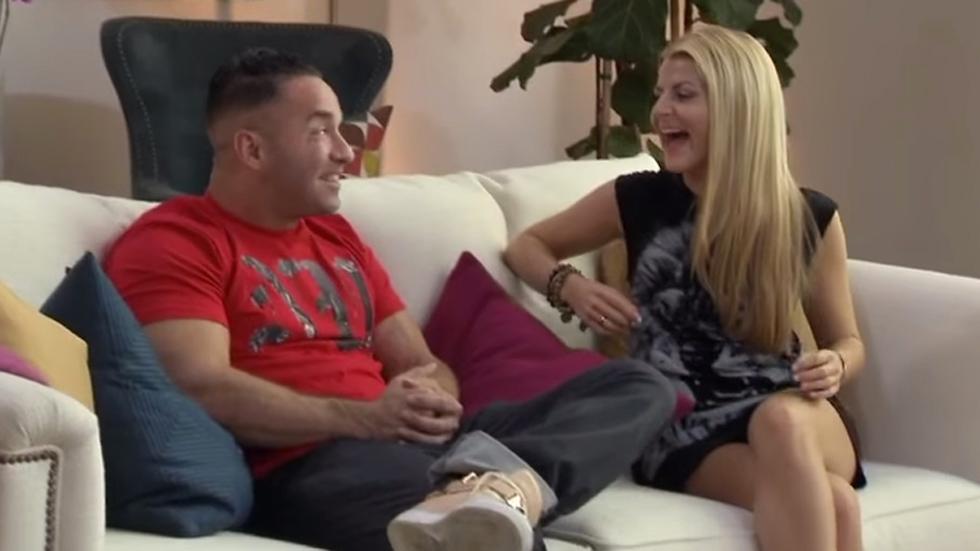 OKMagazine.com: Did you get any advice from former Jersey Shore castmates Jenni and Roger before doing the show since they were on the first season of Marriage Boot Camp?
MS: No, I didn't get any advice from Jenni or Roger. I did hear about them going on the show and I did hear about how she did on the show, but Jenni is a different person just like I'm a different person and I handle myself different on any show that I do.
Article continues below advertisement
PHOTOS: Jwoww Has The Best Response To People Calling Her Fat
OKMagazine.com: You weren't at Snooki's wedding, but do you think you'll be invited to Jwoww's?
MS: I really hope that I'm invited to the wedding because if I have a wedding shortly I would invite all of my castmates from Jersey Shore. They're always going to be a big part of my life. I'm hoping that I get invited but if not, I guess I'll have to deal with it.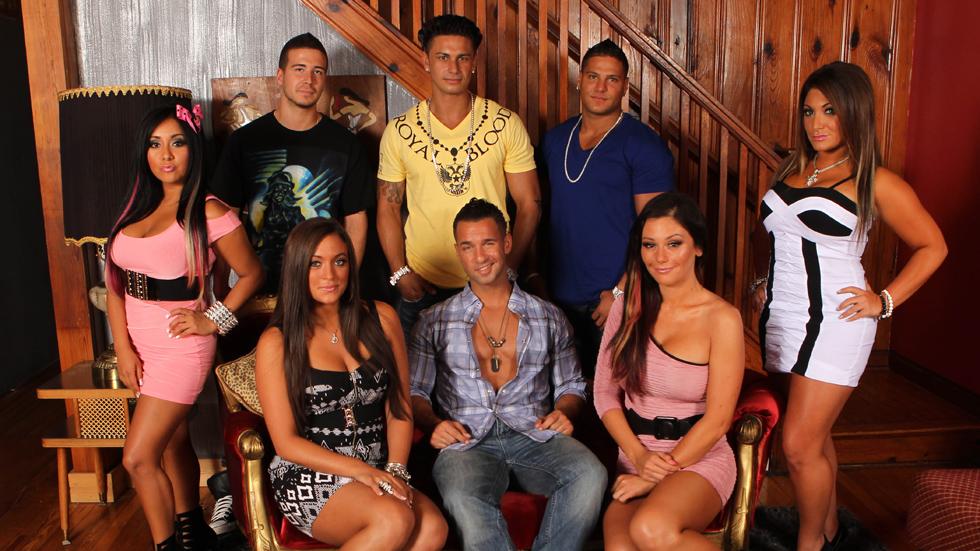 OKMagazine.com: Speaking of weddings, Mike, your sister was recently featured on TLC's Say Yes to the Dress. Lauren, are you next to go wedding dress shopping?
LS: I would love to go to Kleinfeld's but you'll have to stay tuned to see if that happens...(laughs)
MS: We're moving towards that next step, it's just a matter of when and you'll see very shortly.
PHOTOS: Recap Snooki's Wedding On The Snooki & Jwoww Series Finale
Season 3 of Marriage Boot Camp: Reality Stars premieres Friday, May 29 at 9pm on We TV! Are you excited to see The Situation in a relationship? Think he'll be invited to the next Jersey Shore wedding? Tweet us @OKMagazine.