NEWS
Miley Cyrus Criticized for Weed Joke & Occupy Wall Street Video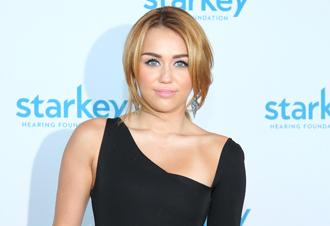 "Can't Be Tamed" singer Miley Cyrus has been making headlines this week for two new videos. The first, captured her during her birthday party saying she was a "stoner" and the second is Miley's tribute to the Occupy Wall Street cause.
OK! NEWS: KELLY OSBOURNE DEFENDS "STONER" MILEY CYRUS ON TWITTER
Miley celebrated her 19th birthday last week at the Roosevelt Hotel in L.A. and was caught on camera saying, "You know you're a stoner when friends make you a Bob Marley cake."
Article continues below advertisement
Critics weren't happy by the young star's declaration, but Kelly Osbourne came to Miley's defense.
"Let me make something very clear," Kelly Tweeted on Sunday, "after @MileyCyrus salvia incident we started calling her bob miley as a JOKE! the cake was also A JOKE!"
And now, there's another Miley video that's getting her in trouble from her critics.
Miley released a video over the weekend of a remix of her "Liberty Walk" song with footage of Occupy Wall Street protests.