NEWS
AW! Gigi Hadid's Dad Pens Heartfelt Poem For His 'Little Grandchild'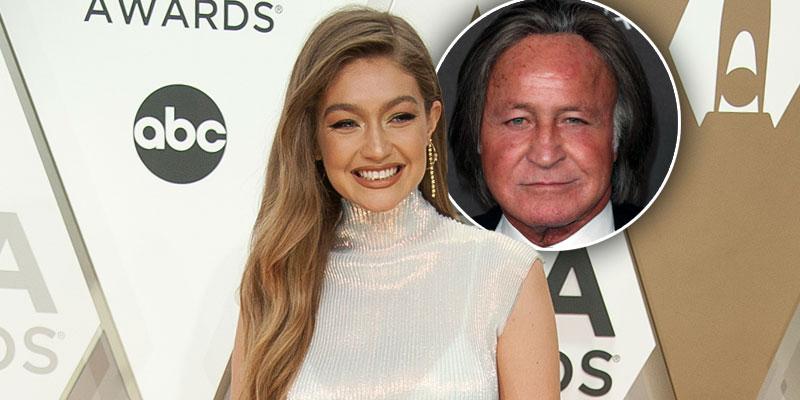 Gigi Hadid's father, Mohamed Hadid, is gushing over his "little grandchild." The 71-year-old real estate developer recently shared a handwritten poem titled "Grandpa's Heart" and dedicated it to his future kin.
"Hello little grandchild, it is me, my heart as happy as can be," he penned in a handwritten letter, which was seen in a since-deleted picture on social media. "I wish for you the sun & moon, I wish for you a happy time. Know that grandpa's always here, I'll do anything, anything for you, my dear. When I heard you were on the way, I smiled and wiped a tear away. I cried the tear because I knew my heart would always belong to you."
Article continues below advertisement
PREGNANT IN A PANDEMIC! CHECK OUT THE CUTEST QUARANTINE BABY BUMPS
The caption on the photo of the poem also had a message for his 25-year-old daughter. "In the name of God the merciful I want to say l love you and so proud of you @gigihadid," the patriarch wrote.
Gigi's journey to motherhood has been a special one, and her father isn't the only one who's vocally proud. Her supermodel sister Bella Hadid showered Gigi with affection; new of her pregnancy was confirmed in April.
"Two buns in the oven except mine is from my burger and gigi's is from @zayn ✨??✨," Bella captioned the picture, giving a shout-out to Gigi's boyfriend and One Direction alum Zayn Malik. "I love you both so freaking much — can'tstopcrying ?."
Article continues below advertisement
The mother-to-be has been sharing her experiences on her road to motherhood alongside her 27-year-old boyfriend. "Growin an angel :)," Gigi captioned a picture that showed her sitting on her knees and cradling her stomach. In a second post, the model wrote, "7.26.20 ?."
10 SUPERMODELS WHO FOLLOWED THEIR FAMOUS MOMS DOWN THE CATWALK
She also uploaded a third picture with the caption: "Cherishing this time. appreciate all the love & well wishes ♡ Will never forget creating these special images with my friends @luigiandiango @gabriellak_j @erinparsonsmakeup thank you. I love you!"
Gigi also opened up about the experience of her maternity shoot. Responding to a fan who asked how it felt while shooting with a baby bump "for the first time," Gigi said: "I loved it, I knew what I wanted from the pics and Gab and L&I really made it happen for me??? but was definitely more tiring than working normally. Got through the second look and was like 'guys I think I can only do two more' ? hahaaaa."