NEWS
Ellen DeGeneres Wants To Quit Talk Show Over 'Toxic' Probe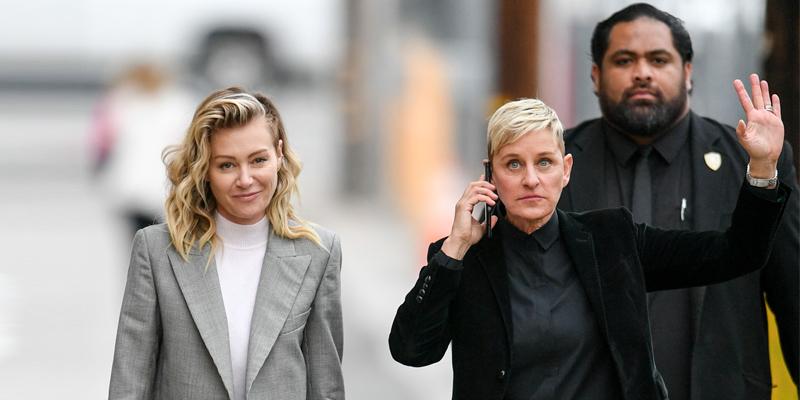 Talk show host Ellen DeGeneres has seemingly had enough of the recent reports that The Ellen DeGeneres Show is a toxic workplace with rampant racism and harassment — so much in fact, that rumors are starting to swirl that she wants to quit the talk show.
According to a source, she feels "betrayed" by her staff and production company and "wants out of the show."
OK! reported last week that DeGeneres has been labeled as one of the "meanest people", and several industry workers have talked about their interactions with her.
Article continues below advertisement
In a statement sent to her staff regarding the allegations, DeGeneres stands firm that everyone who works on her show should be treated with respect.
ELLEN DEGENERES EMOTIONALLY RECALLS BEING SEXUALLY ASSAULTED AS A TEENAGER
"Obviously, something changed, and I am disappointed to learn that this has not been the case. And for that, I am sorry. Anyone who knows me knows it's the opposite of what I believe and what I hoped for our show," the statement reads.
Article continues below advertisement
As the investigation continues into the claims, OK! has learned that executive producer Ed Glavin is expected to be one of the first people to be fired from the show.
This comes as a further 36 former employees detailed misconduct on the show, with some claiming sexual harassment.
"We have identified several staffing changes, along with appropriate measures to address the issues that have been raised, and are taking the first steps to implement them. Warner Bros. and Ellen DeGeneres are all committed to ensuring a workplace based on respect and inclusion. We are confident this course of action will lead us to the right way forward for the show," WarnerMedia said in a statement.