NEWS
Red Carpet Confidential: The Director of 1D's 3D Movie Reveals That Harry Styles Gets Girls Because He's Got Great Hair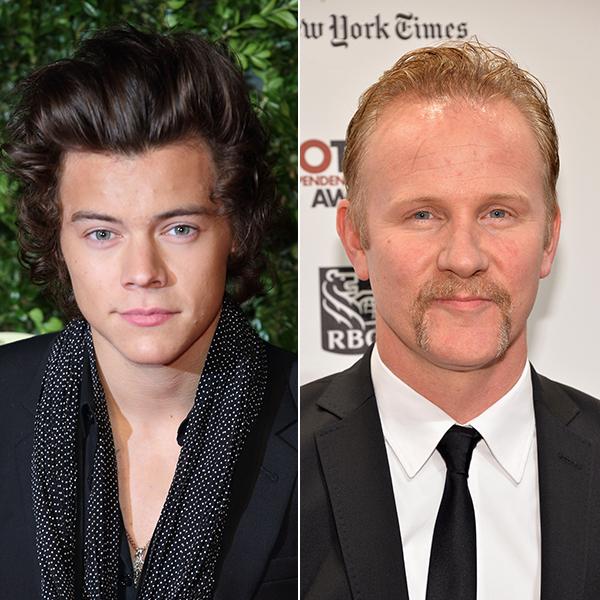 One Direction: This Is Us director/producer Morgan Spurlock is gearing up to spend time with the British-Irish boy band when they touch down in NYC to perform on Saturday Night Live this weekend.
Photos: Comparing and Contrasting One Direction's Movie with Justin Bieber's
Naturally, Morgan's in-the-know about the resident heartthrob of the group, Harry Styles, 19, who dated Taylor Swift, 23, and has been spotted recently with Kendall Jenner, 18, and Gavin Rossdale's daughter Daisy Lowe, 24.
Article continues below advertisement
What would Harry be like as a boyfriend?
"I think he's a genuine, open person," Morgan says Monday at the Gotham Independent Film Awards at Cipriani Wall Street in NYC. "He'd make a great boyfriend. Yeah. He's a great son. How they treat their mom is always a good sign of how they'll treat their girlfriend."
Plus, he tells me, "Look at that hair. Ladies love the hair. It's the flowing locks, and his dimples. He's got good dimples."
Watch: Harry Styles Responds To Questions About Kendall Jenner
Could Harry, who was named British Style Icon of The Year at Monday's British Fashion Awards, and Kendall make it work?
"Harry could probably make whatever work he wants to work," he says. "That guy is smarter than the average bear, but people don't realize it. He's incredibly young and very wise for his age."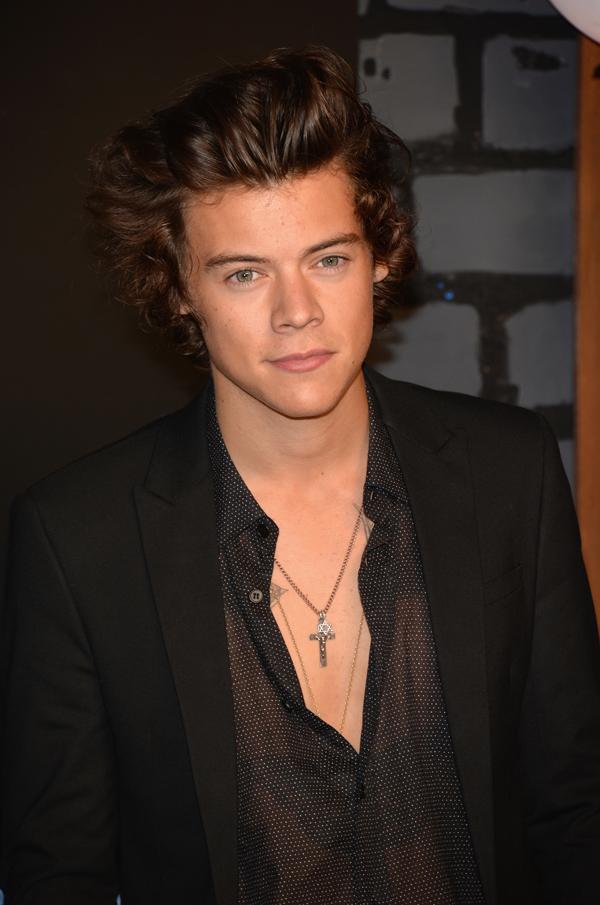 He continues, "He's a good egg. He has great parents. He has a great mom. He's really grounded. All the boys are. It's a testament to how they grew up and who their families were."
Article continues below advertisement
Watch: Justin Bieber's Sexy New Music Video
According to Morgan, what makes Harry a good match for other celebrities is his high self-esteem.
"He's not afraid to put himself out there," he says. "He's confident, and people respond to that. Confidence is very attractive. When you're someone like that, and you're very sure of yourself, you're also not afraid of going out with somebody who's equally as famous, or as popular."
Will there be any more One Direction films in Morgan's life?
"We had a great time making that film," he says. "Now they're off getting ready for their next world tour. I don't think I'm going to be chasing them on that one. I had an amazing six months on the road with them, but somebody else will be following them around next time."
Photos: One Direction's Niall and Liam Walk The Red Carpet With David Beckham
Catch One Direction performing on Saturday Night Live this Saturday at 11:30 pm ET on NBC! Do you think guys treat girls the way they treat their moms? Who's your favorite member of One Direction? Tweet us @OKMagazine.