NEWS
OK! Movie Mania: Comparing and Contrasting The One Direction Movie With Bieber's Never Say Never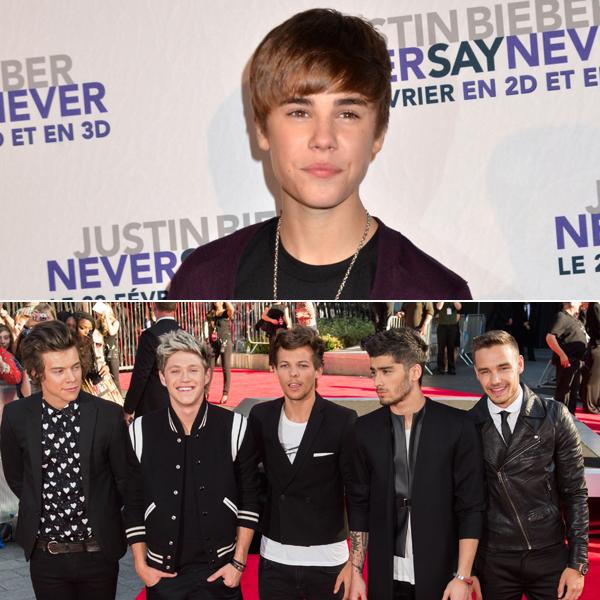 Word to the wise—don't make my mistake and go into theaters to see One Direction: This Is Us assuming it's going to be a clone of Justin Bieber's similar concert documentary film from 2011, Never Say Never. I assure you that they are not the same thing. Here's an analysis of the similarities and differences between the two films based on things like location, hometown visits, celeb cameos and more. As for which movie depicts the crazier fans? That one's too close to call...
Article continues below advertisement
The Location:
Never Say Never focuses on how big of a deal it is that Bieber sold out his first-ever show at Madison Square Garden in NYC for his Never Say Never concert tour.
This Is Us features the guys on their Take Me Home tour, with most of the footage of them performing at the O2 Arena in London.. There's a bit of footage from concerts in other cities though, too.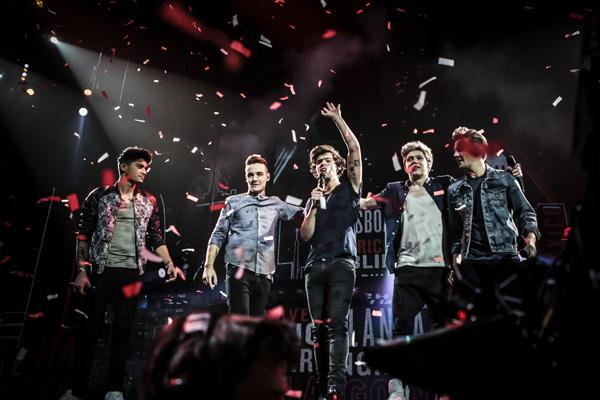 The "Celebrities Are People Too" Moments:
Never Say Never has a huge chunk that focuses on Justin Bieber getting strep throat and how he had to cancel a few shows as a result. And he was not happy.
This Is Us shows clips of the guys really exhausted (and sometimes actually sleeping) and complaining about how sometimes all they wanna do is go home and be with their families. No sicknesses though.
OK! Exclusive: Patti Mallette Reveals Advice She Gives Her Son Justin Bieber
Article continues below advertisement
The Hometown Visits:
Never Say Never's strong suit is that it really personalizes JB's life, going really into details about his upbringing in Canada, his rise to fame, and how much he loves his mom, dad, grandparents, and friends from home.
This Is Us gives a little bit into the guys' home lives (the best part is where it shows Harry returning to his hometown bakery where he once worked), but since there's 5 guys in the band, there wasn't enough time in the film's 90 minutes to delve too deep into each one. Unfortunately.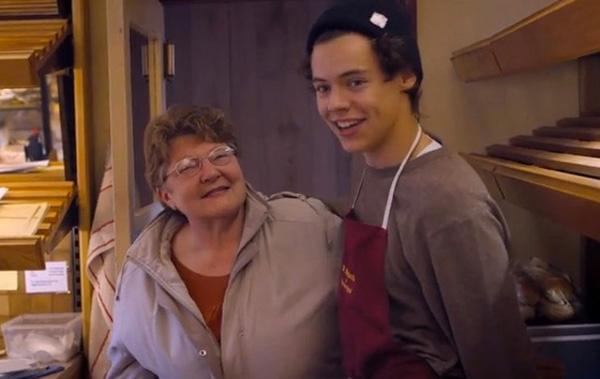 The Social Media Effect:
Never Say Never proves the power of Twitter where JB tweets about his sore throat and recieves literally millions of #getwellbieber tweets almost instantly.
This Is Us also also proves the power of Twitter, where the guys tweet that everyone should wear orange to one of their UK shows. You betcha that the entire audience (and all 5 guys) showed up wearing citrus.
Article continues below advertisement
The Celebrity Cameos:
Never Say Never features guest-appearances from JB's collaboration partners Miley Cyrus, Sean Kingston, Usher, and Jaden Smith.
This Is Us has a minute or two of footage showing Chris Rock and Martin Scorcese attend the 1D show with their kids. No Smiths though.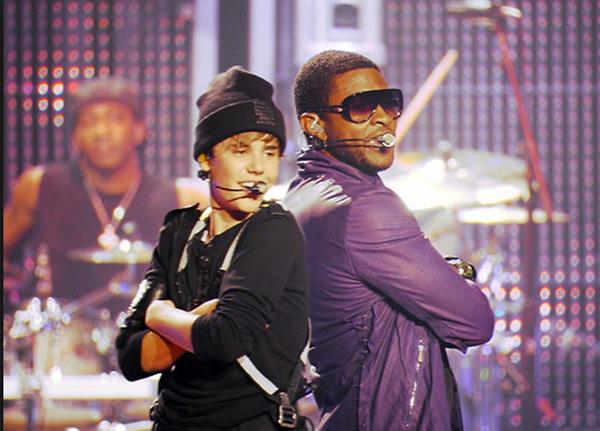 The Funny Moments:
Never Say Never surely shows the funny side of Justin, where, for instance, he jokes around with his friends, teases his manager Scooter and drives around the arena on a golf cart.
This Is Us will make it hard for you to choose which guy has the best sense of humor (though all the scenes with Niall and food are pretty hilarious), and then there's that scene where they also drive around the arena on golf carts.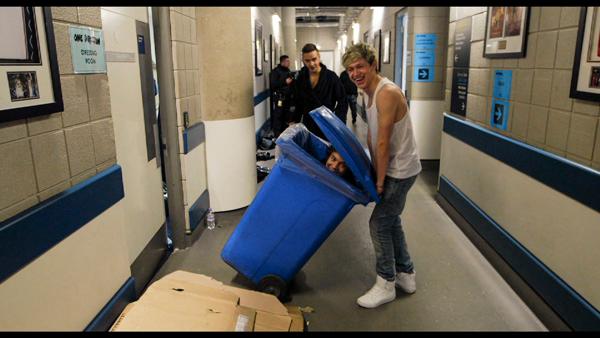 The Girlfriends:
Never Say Never does not make any mention of Justin Bieber's romantic life whatsoever, although the movie was filmed at the very beginning of his blossoming romance with Selena Gomez.
Article continues below advertisement
This Is Us ends with the guys playing a major gig at Mexico City for 18,000 people. You'll cry because you're just really, really happy for them.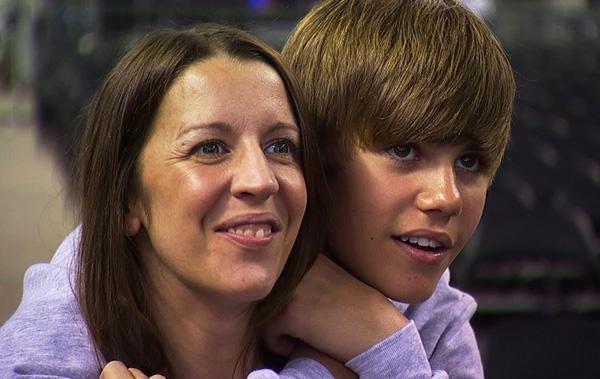 The Fans:
Um...both are equally crazy.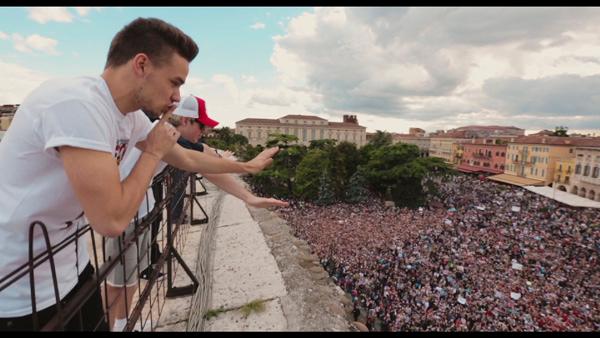 One Direction: This Is Us is in theaters now! Are you goign to see the movie? Are you a bigger fan of JB or 1D? Tweet us @OKMagazine.