NEWS
OK! Exclusive: Chelsey And Amanda From Myrtle Manor Discuss The Changes In Store For Season 3—And The New Baby!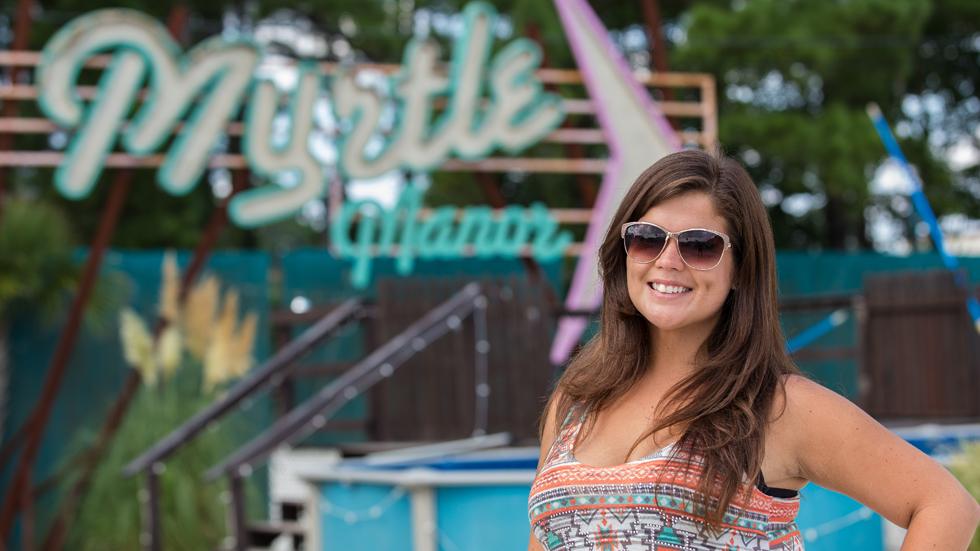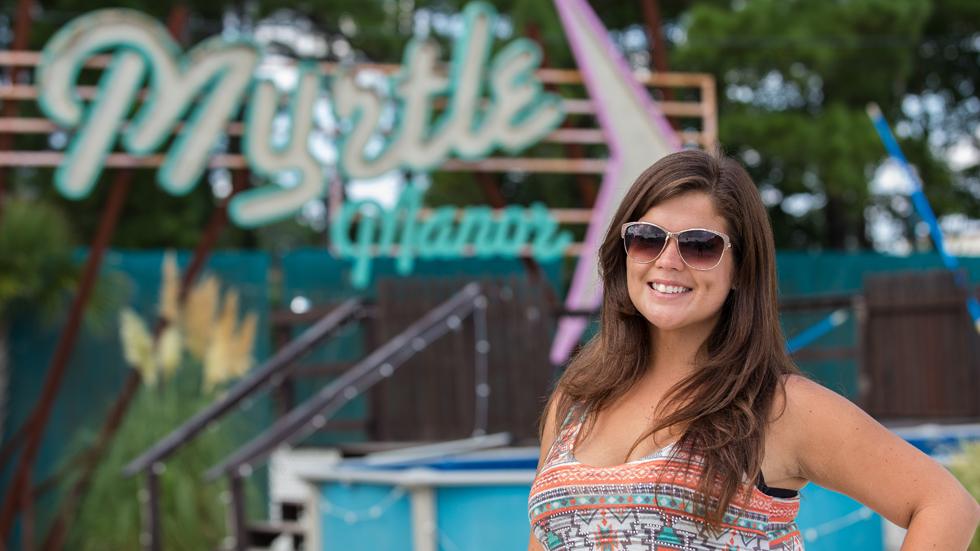 Well, fans, your begging and pleading paid off because tonight, Welcome To Myrtle Manor returns for a third season! And there are lots of changes in store for the trailer park crew this year, mainly because now Chelsey and Jared have a baby that adds a whole new dynamic to the mix. Amanda is dealing with some changes, too, with Chelsey, her roommate and of course, her good ol' friend Brock.
Article continues below advertisement
We spoke to Chelsey Stetson and Amanda Adams about the new season, who told us how Baby Bellamy changed things for the better, who's friends with who nowadays, and the craziest fan encounters they've had. Plus, Amanda has a few things to say about her network mates, The Duggars! Read below:
OKMagazine.com: Can you give us a summary of what we'll see you go through this season?
Chelsey Stetson: You're going to see me and Jared go through a lot of parenting up and downs. We're new parents with nosy neighbors. It's insane.
Amanda Adams: If you follow the show, you know that I personally haven't had the greatest luck in love and I kind of had a little ordeal with a man and that didn't work out too well. But the biggest news I think is that Jared and Chelsey have a baby. And there's a lot of drama with me and my roommate Brittany, I'll put it that way. And Brock's involved which he's always involved when there are ladies around.
Article continues below advertisement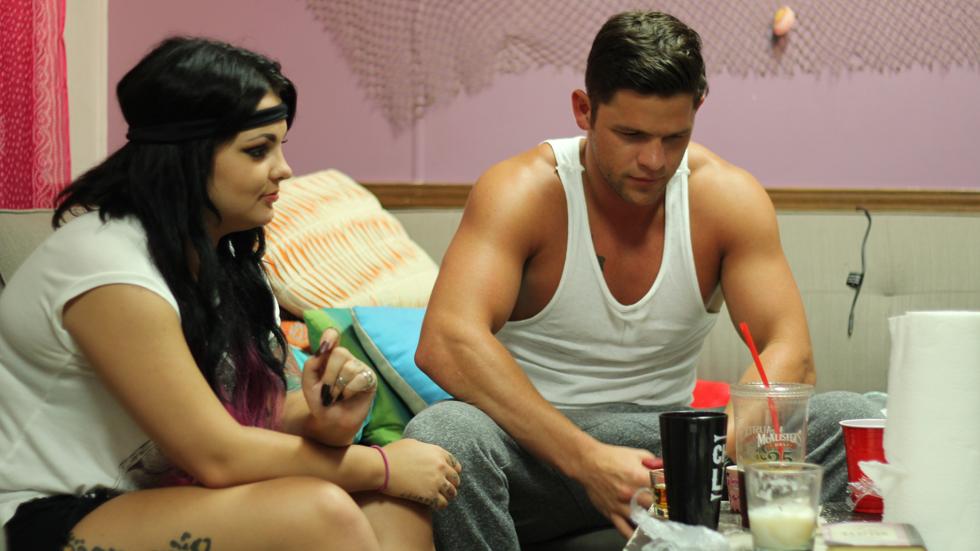 OKMagazine.com: Are you two still close even though your lives are now drastically different?
Amanda: Yeah we're still friends. But we kinda have our own little spats at times which is not normal for us but it's definitely going to be interesting, I'll put it that way. Lord. (laughs).
Chelsey: I think a lot of relationships change this season and I feel like Jared and I had to grow up and a lot of people are still in the party mode. There will be a lot of ups and downs, yeah. There will be a lot of friendships going down (laughs).
OK! Exclusive: Get To Know TLC's Newest Family Of Our Little Family
OKMagazine.com: What made you and Jared leave Ohio and return to the trailer park, Chelsey?
Chelsey: We came back because we both live in Ohio but in separate hometowns and we know Ohio is not us. It's where our families are but we built our life here. We knew we wanted to raise the baby around our friends and our family out here. We still had our trailer, we didn't close out our lease, we still have that here. We were just going home for a couple of months.
Article continues below advertisement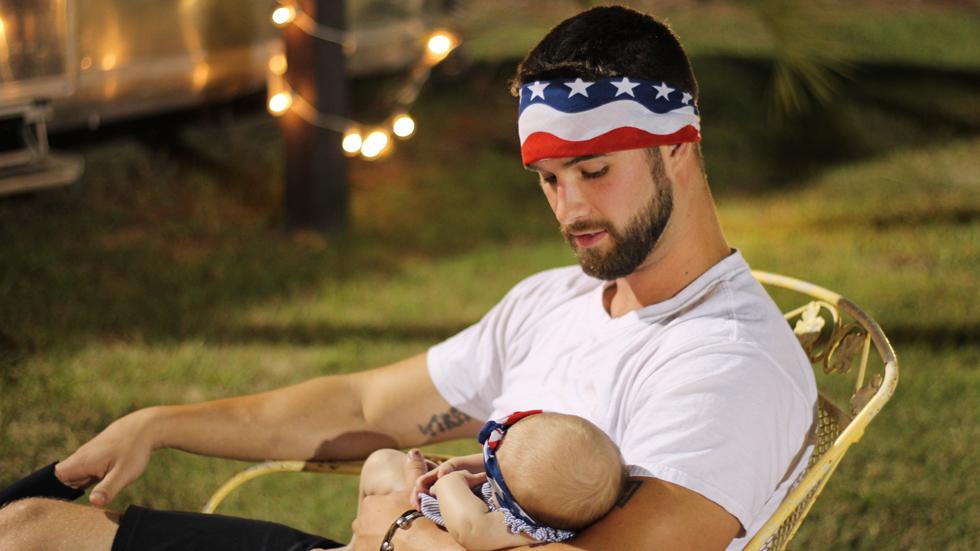 OKMagazine.com: Other than the baby, what else is different with this season?
Chelsey: Well, parenting on TV is a whole new world. It's crazy and it's stressful and it's exhausting and fun and new. I mean, I don't picture it any other way because its all I've known so I guess I'm just used to it now. But it's cool because I feel like people can relate. I actually had fans when I was pregnant come to the park and they were pregnant at the same time so I mean, I think it'll be fun for them to watch it now and relate to that with them being parents too. It brings a different element to the show.
Amanda: I think it's going to be like a good marriage of season 1 and 2. It had a baby and this is it. It's going to be awesome. A lot of things changed, there are some new faces, some old faces, it's exciting. I'm personally excited because I feel like there's going to be a side of me that my fans haven't seen yet and I think that's going to be great.
Article continues below advertisement
OKMagazine.com: Does Bellamy like the cameras?
Chelsey: Oh my gosh, she is awesome. She's 7-months-old and she is so hilarious. Our producers always say "She's my favorite cast member!" She smiles at the camera, she loves it. She's so good. We would be like in a stressful situation and she's just happy.
Amanda: She's the cutest little thing in the world. She is tall! I'm short and when I hold her she lays on my lap, I feel like she's so much longer than my legs. I can't wait for her to start walking.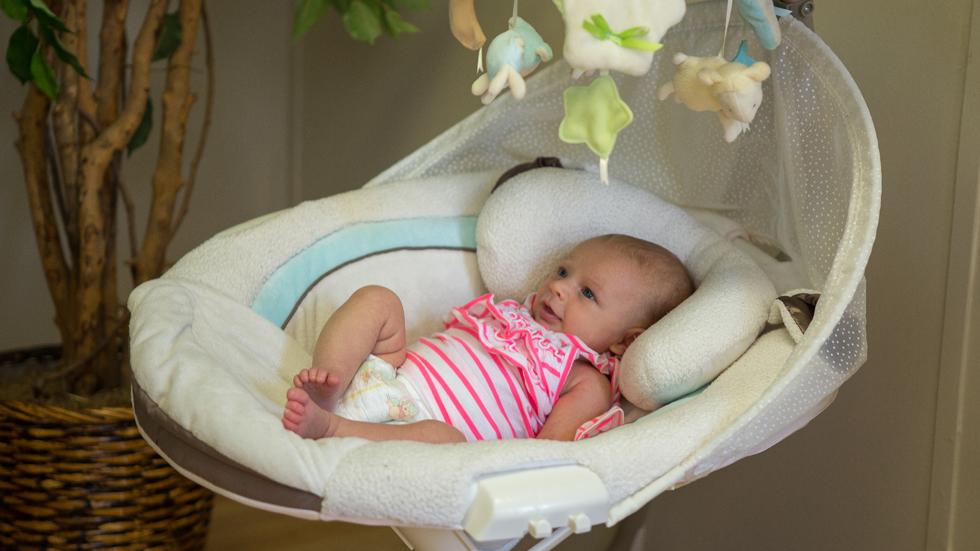 OKMagazine.com: The show is basically her home video!
Chelsey: I know! And I told Jared we really need to videotape her more. And then I realized that her life is on a TV show. We don't really need to do all that, we have people that do that (laughs).
PHOTOS: How Jill And Derick Dillard Are Prepping For Baby
OKMagazine.com: I read that TLC got bombarded by fans to bring the show back, is it weird that people love the show that much?!
Article continues below advertisement
Amanda: I will say this. I didn't grow up being the most popular person in the world so having all this attention was like, something new. But it's also great and it's inspired me to be a better person. I've had my own scuffles in the news myself but afterwards so many young kids watch this and look up to us and it's amazing. I never thought that I was one person could connect with thousands and thousands of people but they all like me so it's pretty cool.
Chelsey: It's exciting. We weren't sure the show was going to come back. We had a big break, and the break was kinda nice for us because we were able to go home and have the baby with our family but we're happy it's back. We've been doing it our whole relationship, its our third year and its amazing. Its crazy, it's insane.
OKMagazine.com: Have you had any bizarre fan encounters at the park?
Chelsey: We had fans knock on our door the other day actually and ask us if they can see the baby. I'm like um…she's sleeping (laughs).
Article continues below advertisement
Amanda: If you see me out in the yard and you're nice and casual about it then I don't care, I don't mind. But knocking at that door at 5 o clock in the morning, you're going to get your ass kicked out. I don't care who you are. (laughs).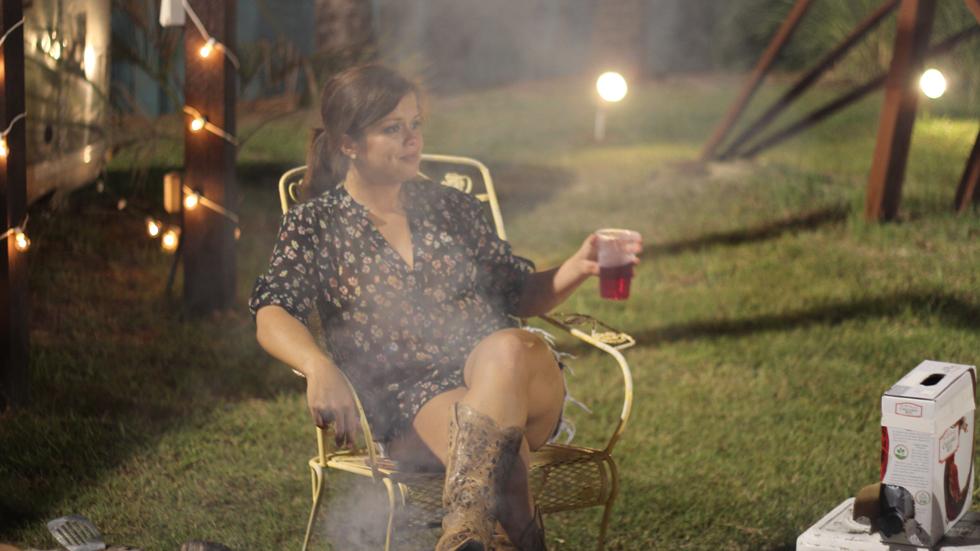 OKMagazine.com: Has that happened?!
Amanda: Yes that has happened. Sometimes there's a line (laughs).
OKMagazine.com: Do you watch any other reality shows in your spare time?
Amanda: Oh man (laughs). I watch the Duggars 19 Kids & Counting, the Duggars are really cool. There ain't no way in hell I can push out 19 kids, I ain't have one yet so I'm just sitting here watching like, "Lord, bless you," (Laughs). And that one show right now I'm watching is Real Housewives of Beverly Hills. But I think my favorite one is Mob Wives because they kind of remind me of me. If they got a problem they're going to just tell it like it is.
Article continues below advertisement
Chelsey: Jared and I don't have cable! So we don't really watch reality TV. (laughs). We watched a lot of Food Network when I was pregnant though.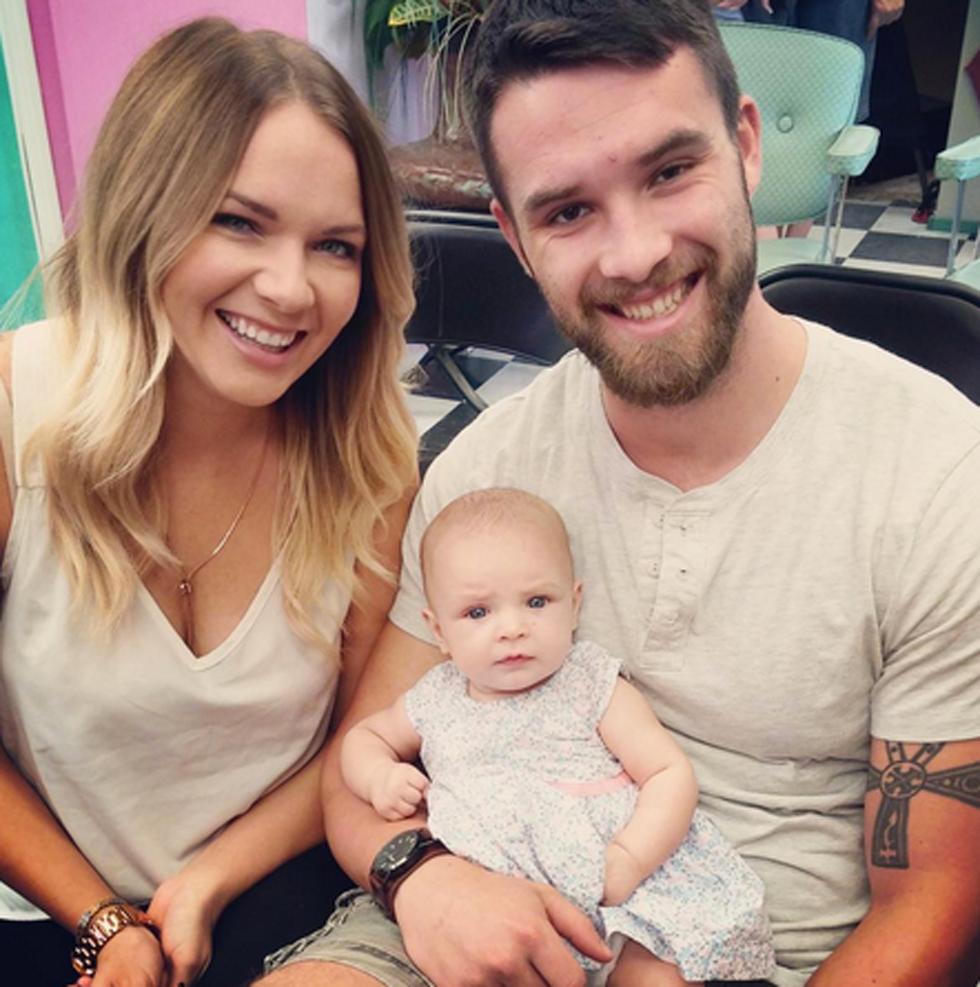 OKMagazine.com: I assume you plan on watching this show, though, Chelsey…
Chelsey: Yes, we do. We just need to figure out how to find a babysitter at 10 o' clock at night. But yeah, we're excited. I just said we need to get cable so we can watch our own show. It's about time.
Tune into the premiere of Myrtle Manor tonight at 10pm on TLC, and be sure to watch the new season every Thursday at 1o. And watch the show's AMAZING (and first!) music video featuring Jelly Roll below:
Are you excited for season 3? How do you think the baby will change the show's dynamic? Tweet us @OKMagazine.