NEWS
Nashville's Connie Britton To Receive Icon Award at the aTVfest in Atlanta!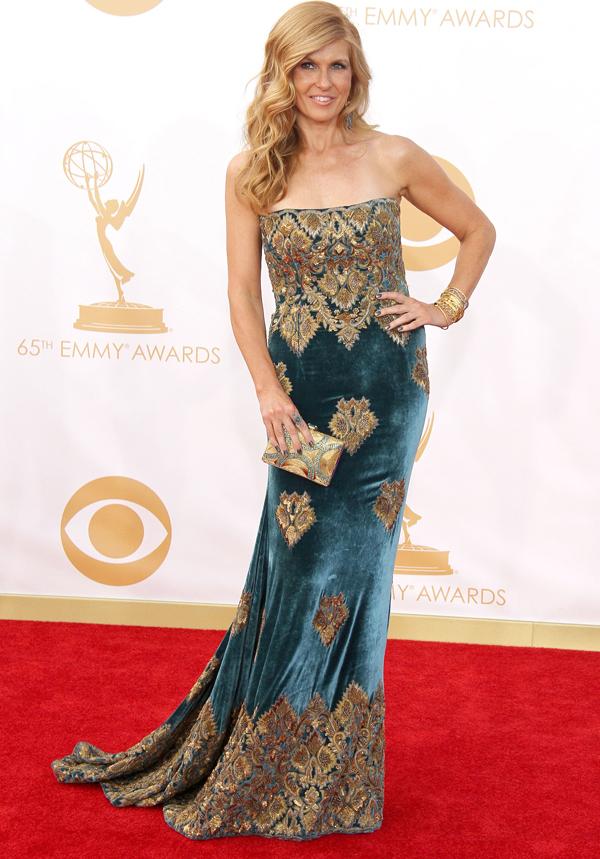 Connie Britton has one more title to add to her résumé. She's not only a several-time Golden Globes and Emmy nominee, but now, according to The Savannah College of Art and Design, Connie is an icon. At the aTVfest: a Digital Media Experience, hosted by SCAD, being held on February 6th through February 8th, the Nashville star will be honored with this year's Icon Award.
How about we give her a round of applause—because that seems pretty darn major. The conference, held in Atlanta, Georgia, hosts a variety of panels featuring screenings and sneak peeks of some of the newest shows coming to TV, with celeb, director, and producer-attended Q&As proceeding.
Article continues below advertisement
Which ones, you ask? A few of the screeners include a peek at CeeLo Green's The Good Life and the upcoming FOX show Gang Related. OKMagazine.com's own Site Director Lauren Brown will be joining in on the memorable experience by moderating some of the must-see, must-hear panels!
In addition to the Icon Award, the organization will be giving out a Rising Star Award to The Blacklist's Megan Boone.
"We're honored to present Connie Britton with our Icon Award and Megan Boone with our Rising Star Award. Connie Britton is one of the most outstanding actresses on television today having created iconic roles on Nashville, American Horror Story and Friday Night Lights. Boone's performance on NBC's The Blacklist is one of the standout roles from this television season," voiced Christina Routhier, Director of Programming and Operations, aTVfest.
Click here for more info on the festivities!
What do you think about Connie's award? Tweet @OKMagazine and leave a comment below.