NEWS
Chilling Details: 'Glee' Star Naya Rivera Cried For Help Before Drowning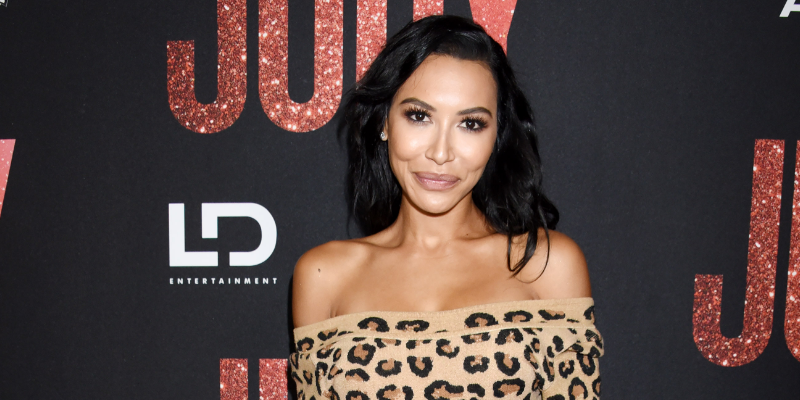 Glee actress Naya Rivera held up her arm and cried for help before drowning, a new autopsy report has revealed.
The actress was confirmed dead on July 13, five days after she disappeared during a trip to Lake Piru in Southern California. She was reported missing after renting a pontoon boat with her 4-year-old son, Josey.
According to the report, which has also been corroborated through eyewitnesses, Rivera and her son counted down to three before jumping into the water together.
Article continues below advertisement
RAPPER BIG SEAN REVEALS SONG 'IDFWU', 'WASN'T A DISS' TO EX NAYA RIVERA
"Shortly after they jumped in the water, the decedent told Josey to get back on the boat. She helped him onto the boat and he then heard the decedent yell 'help' and she put her arm in the air. She then disappeared into the water," the report said.
It has also been revealed that the actress declined a life jacket when offered one on the shoreline, but "the employee stated he provided her rented boat with the jacket despite this."
Furthermore, Rivera suffered from a "sinus infection and a history of vertigo that would get worse when she was in the water."
The report said: "The decedent would have vertigo to the point of vomiting, but she learned to control the symptoms with antihistamines."
'GLEE' STAR NAYA RIVERA LAID TO REST, DEATH CERTIFICATE REVEALS SHE DROWNED 'IN MINUTES'
The new information has not resulted in her cause of death being changed, but it did provide a better understanding of why she drowned.
"The toxicology report shows a therapeutic level of phentermine, low/therapeutic levels of amphetamine and diazepam, caffeine, and a blood alcohol concentration of 0.016%. Based on the autopsy findings, known circumstances surrounding the death, and absence of anatomic or toxicological explanation for the death, as currently understood, the cause of death is drowning, and the manner of death is accident," it concluded. Rivera was laid to rest with a private funeral at Forest Lawn Memorial Park in Los Angeles on July 24.