COUPLES
Rapper Big Sean Reveals Song 'IDFWU', 'Wasn't A Diss' To Ex Naya Rivera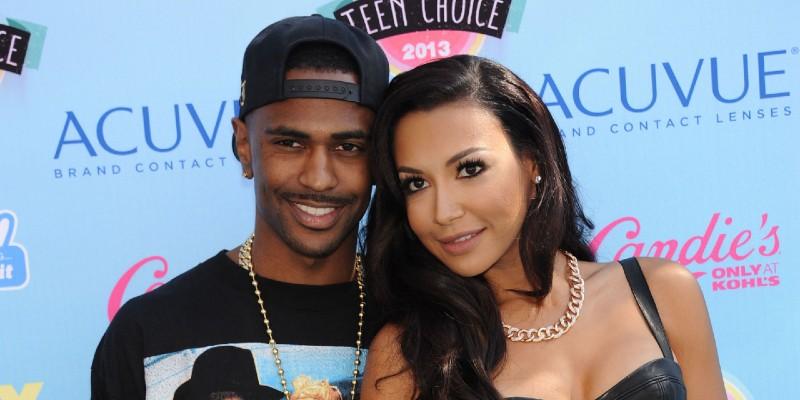 Article continues below advertisement
"That's a tough question to answer because I'm still processing a lot of that … I don't feel comfortable talking about it because I want to respect her. She's made such an impact on people, and she's done so many great things in her life and her career that it was hurtful to even have that song be associated with her," the rapper said.
"It wasn't a diss to her. I truly made the song and played it for her," he continued. She knew about it, and she liked it. We had a breakup that was very public, and we were young and we forgave each other and moved on from that. If I would have known something this tragic would have happened, I would have never made the song."
JHENE AIKO'S EX BIG SEAN RAPS ABOUT THEIR SEX LIFE IN HER EXPLICIT NEW SINGLE
The Glee star and the Detroit native were engaged before ending their relationship in 2014, amid rumors that he cheated on her. In a weird twist of events, Naya then married her ex-husband, Ryan Dorsey, on the same day she was supposed to marry Sean.
Before her death, Naya seemingly had a good sense of humor about the song, which includes the lyrics, "I just dodged a bullet from a crazy b***h." In 2018, the Sorry Not Sorry: Dreams, Mistakes, and Growing Up author performed the track during an episode of Lip Sync Battle.
Article continues below advertisement
Naya was confirmed dead on July 13, five days after she disappeared during a trip to Lake Piru in Southern California. She was reported missing after renting a pontoon boat with her 4-year-old son, Josey.
According to Page Six, her son, from Rivera's previous marriage was found alone and asleep on the pontoon, wrapped in a towel and wearing his life jacket. Josey told authorities that he and his mom had gone swimming, and that she'd boosted him onto the deck from behind, and when he looked back, he saw her disappear under the water.
REVEALED: THE TRAGIC LAST HOURS OF MICHAEL JACKSON
Although the two were not in touch at the time of her death, Sean was said to be devastated over the news of his ex's passing.
"Rest In Peace Naya, God Bless your Soul!" Seanwrote in a tribute on Instagram. "Thank you for blessing us all with your talent and presence."
He continued, "You are a hero! Not just because of how you saved your son, also because of the barriers you knocked down for so many people to make them feel confident in themselves and to stand tall and be proud when they couldn't achieve that on their own."