NEWS
NBA Star Chris Paul Talks Fatherhood and New Fragrance Untouchable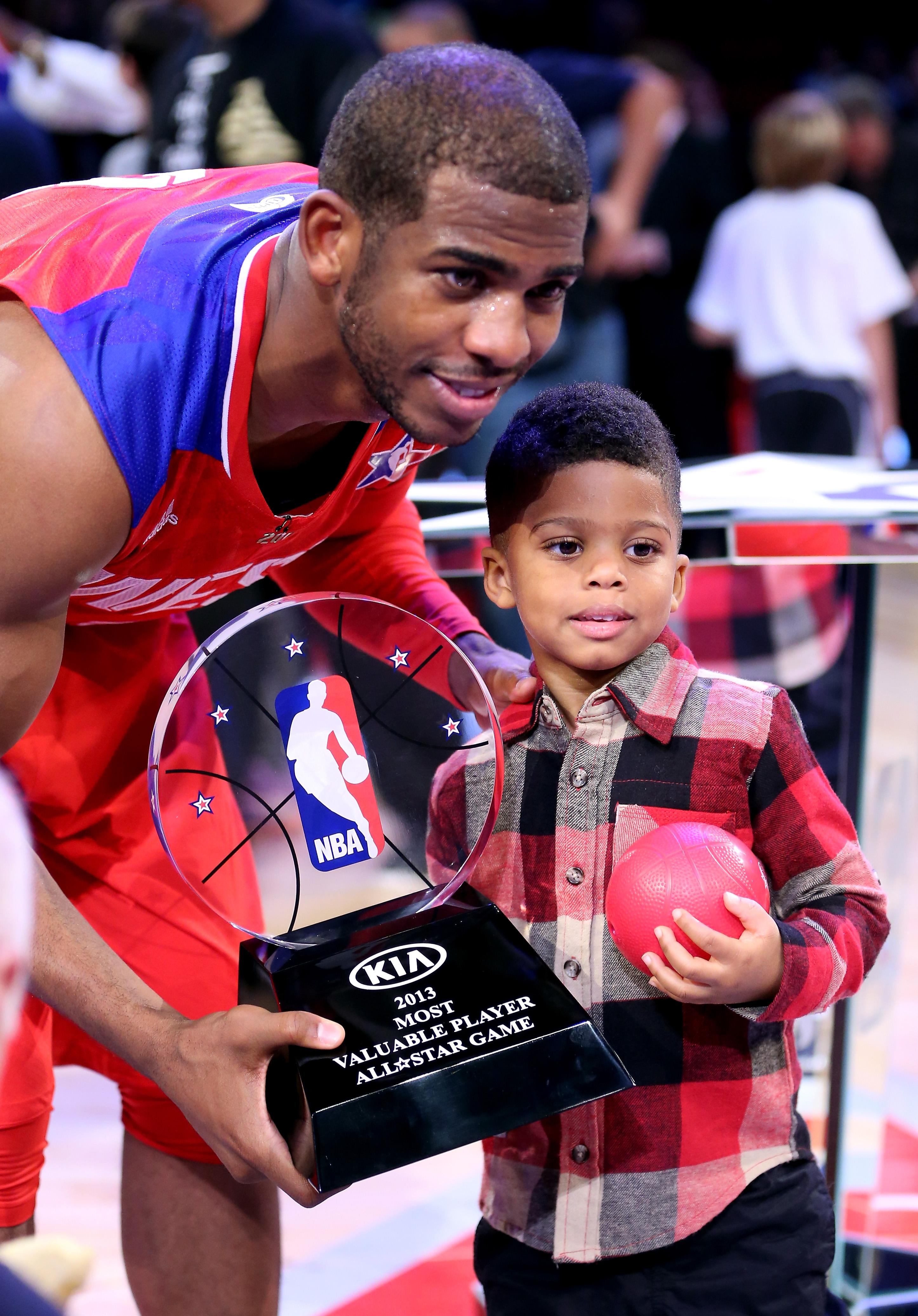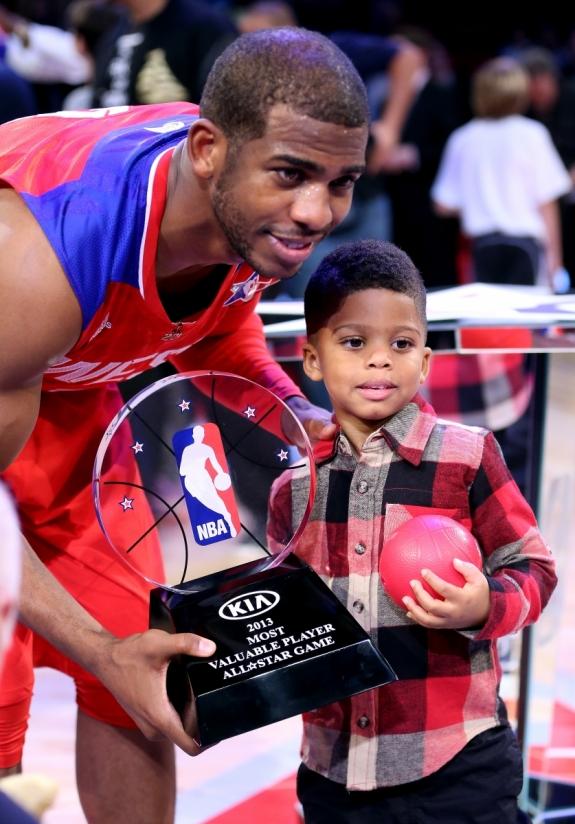 NBA superstar Chris Paul is the face of Avon's new fragrance for men, Untouchable, a crisp, energetic scent filled with exhilirating greens, grapefruit and pepper (in layman's terms—manly without being overpowering).It's the perfect match for Chris, who gets to share the spotlight in the campaign with his four-year-old son "Little" Chris (the Olympic gold medalist is also a doting dad to 10-month-old daughter Camryn). If there's anything CP3 loves more than basketball, it's being a father, which was clear as soon as I sat down with him to chat about Untouchable and Father's Day.
Article continues below advertisement
Watch: One Direction Promotes Their New Fragrance
OK!: What's it like working iwth Avon and being the face of Untouchable?
Chris Paul: Man, it's been unbelievable and so much fun. When Avon said we had the opportunity to do this I jumped at it because, for me, I think it's very important in that the very first thing when you see somebody, obviously it's physical, because you see before you get close to somebody, but I think your scent and your smell has a lot to do with how you remember somebody. It may be the first thing you say to a person, "What are you wearing?" You remember if someone smelled nice or if they didn't. It's been a lot of fun and when I found out about the Father's Day aspect and the bond that I have with my son and all of the things we have in common with philanthropy it's been pretty cool.
OK!: What's important to you in a scent?
CP: One of the important things is I want something fresh, because the rookies on our team would consider me old so I want to be youthful. It's tough to describe a scent but it's fresh and energetic and it has a grapefruit pop to it. For me I think it says who I am and when I go to meet someone you want that same feel. Growing up me and my brother always used to be in the bathroom always messing around with my dad's colognes and stuff like that. Some of them you're just like, "This smells like an old man. This smells like my dad."
Article continues below advertisement
OK! News: Stream a Playlist From The Hottest Dads in Music
OK!: What's the first fragrance you remember using?
CP: The very first fragrance I remember purchasing as a kid was Michael Jordan's. I remember everything about it. I remember the bottle and in the middle of it was a basketball. For me, because of basketball, anything Michael Jordan had going on I wanted to be a part of. Now, thinking back on it, it probably wasn't the best smelling, but it was Michael Jordan's.
MORE ON:
celebrity fragrance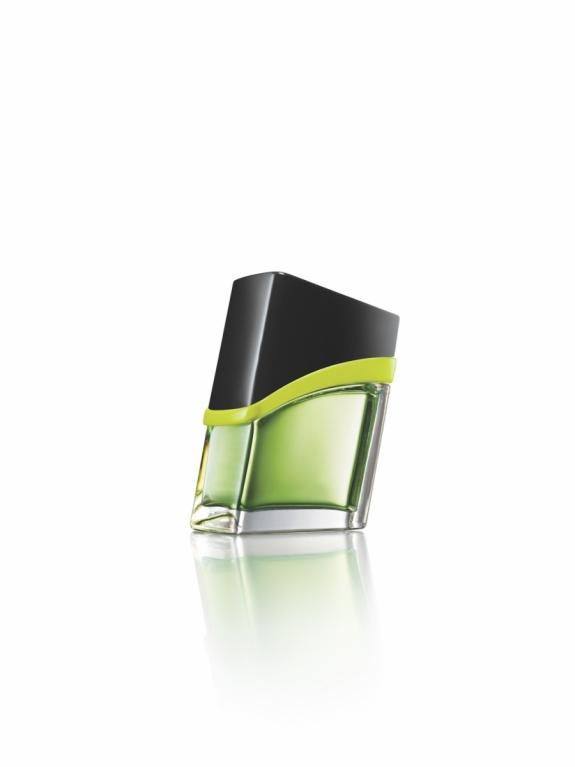 OK!: How will you spend Father's Day this year?
CP: I'm flying home to North Carolina and my brother is coming with his wif. My parents and my wife's parents are both in Winston-Salem so we're going to spend Father's Day with our fathers. Hopefully we'll do a cookout or something and get my grandma to cook.
Photos: What Are Stylish Celeb Dads Wearing?
OK!: Do you have a favorite Father's Day memory?
CP: It would be when my wife gave me a card for my first Father's Day and I'll never forget it. The card was from my son. On the cover of the book was his footprints. It was a few pages and it looked like it was from my son. It said, "Dad, I listen to you all day every day and I can't wait to grow up and be like you." It gave me goose bumps because as a male you always want a son and you want them to be just like you.
Article continues below advertisement
OK!: Would you want him to be a basketball player?
CP: That would be pretty cool and nice but I'd actually like him to play golf or something like that with some longevity! But I just want him to be happy. Things that are going to happen inevitably I don't want to happen. I much rather have him not get his heart broken and stuff like that but I know it's going to happen. The crazy thing is he loves basketball. Sometimes I think he almost loves it more than me.
OK!: Does he go to your games?
CP: All the time. In the NBA a lot of times people don't bring their kids to the games because they have school. I told my wife if I have to be selfish about one thing and that can't change is I need my son at the games. First of all, he loves it and would be devastated…when he acts up at home the way we scare him is saying, "Chris, we're not going to let you go to the game." It breaks him down. For me, after the game, I need to see him. It isn't I want to see him, I need to see him. Ever since he was small, we may win or we may lose, but after the game to see him run to me and not care whether we won or lost...now he's a little older so he knows what's going on. It's a little different now. He'll be like, "Daddy, why did you lose tonight?" But there's nothing like after a game seeing him.
What will you be gifting your dad for Father's Day this year? Share your ideas in the comments below or tweet @OKMagazine.