NEWS
New Tunes Tues: 5 Songs To Know This Week from Lady Gaga, Celine Dion (!!!) And More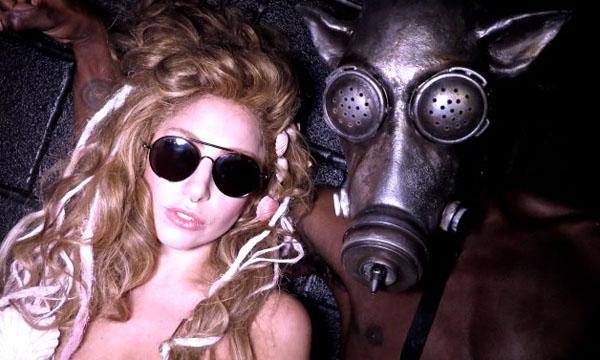 Welcome to New Tunes Tues, where I tell you what newly released songs/albums/music videos etc require your attention immediately. From a few cutesy pop stars to a Canadian legend (that's you, Celine), here's the new tracks you'll want to download ASAP...
Poll: Vote for Eminem, Miley and More For Best New Song of the Week
Ariana Grande ft. Big Sean, "Right There." Ariana's debut album came out last night at midnight and is already charting at the top, obviously. This song is one of the album's most talked-about tracks. Not quite as good as "The Way," but a close second. Take a listen:
Article continues below advertisement
youtube=https://www.youtube.com/watch?v=TiiRTYRg-qU&w=640&h=360
OK! News: 6 Things To Know About Ariana Grande
Celine Dion, "Loved Me Back To Life." And while we're on the topic of ridiculous vocals, let's take a sec to discuss the fact that Celine Dion is baack, ya'll! Her new song in my opinion is like Cher meets J.Lo and is definitely a departure from "My Heart Will Go On" but I'm into it. You?
Cher Lloyd ft. T.I, "I Wish." The adorable little Brit has yet another new song, too, which is the first single off her upcoming sophomore record. The lyrics are cheeky and so freakin' cute and the chorus is basically addictive. Listen here:
youtube=https://www.youtube.com/watch?v=Ix4SLPY-2dQ&w=480&h=360
Olly Murs, "Dance With Me Tonight." And how catchy is this song? So catchy and I can see it being played at weddings for years to come. Here's Olly's brand spankin' new lyric video for yet another single off his album, Right Place Right Time:
youtube=https://www.youtube.com/watch?v=xTWXbsSnaqo&w=640&h=360
Lady Gaga, "Swine." While Lady G performed over the weekend at the iTunes Music Festival, she debuted a new song off ARTPOP called "Swine." She also wore a piggy mask while doing so, but that's Lady Gaga for you. Watch the epic performance of the equally-as-epic song here: