NEWS
New Tunes Tues: 5 Songs To Know This Week from Pia Mia, Justin Bieber ft. Lil Wayne and More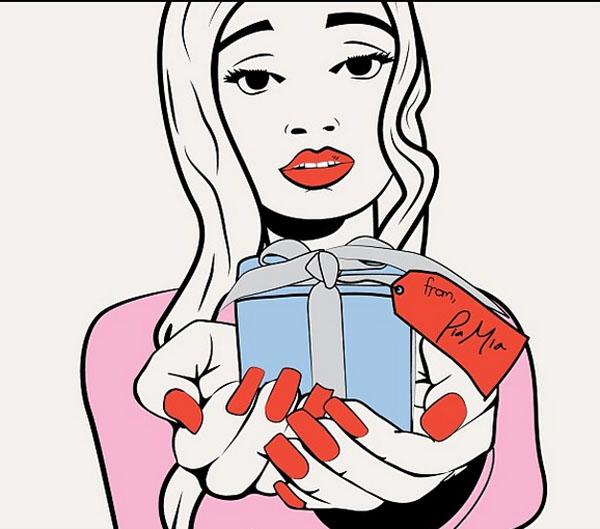 Welcome to New Tunes Tues, where I tell you what newly released songs/albums/music videos etc require your attention immediately. There's no better gift to give this Christmas than the gift of music (or something like that...), so here's what's new in the pop world in regards to Pia Mia, Justin Bieber, Mike Posner and more.
Photos: The Sexiest Music Videos Of All Time
Pia Mia, "The Gift." You know who's getting in the holiday spirit? Pia Mia, who is gifting her fans (get it?) with a free download of her brand new EP this week. If you have 42 minutes to spare, listen to the entire EP below or just download it on iTunes because, again, it's free. No harm no foul.
Article continues below advertisement
youtube=https://www.youtube.com/watch?v=dtB3jC9lX14&w=480&h=360
OK! News: 5 Things You Need to Know About Pia Mia
Candice Glover, "Cried." You guys, this girl can sing. Duh, because she won American Idol season 12, but still, can we talk about how vocally amazing and just all-around inspiring Candice's new music video is? Makes you look at breakups and heartache in a whole new way.
Justin Bieber ft. Lil Wayne, "Backpack." Justin released Journals on Sunday at midnight, his album that includes all the songs he's been releasing on #MusicMondays since this summer. Many of the songs, thus, have been heard before, but this new one ft. Lil Wayne is amazing. I can already envision this music video as ET-inspired:
Article continues below advertisement
Kendrick Lamar and Eddie Peake, "Sing About Me" Part 1. Remember when we all thought that Pharrell's music video for "Happy," which is literally 24 hours long, was so innovative? Now Kendrick Lamar and his friend Eddie Peake are doing something even cooler—a two part music video that's like a mini movie. Part 2 comes out in January, but here's part 1, which is hardcore giving me 90's Eminem vibes:
youtube=https://www.youtube.com/watch?v=wjmd1nAH3hg&w=640&h=360