NEWS
New Tunes Tues: 5 Songs To Know This Week From The Catching Fire Soundtrack, Kylie Jenner's BFF and More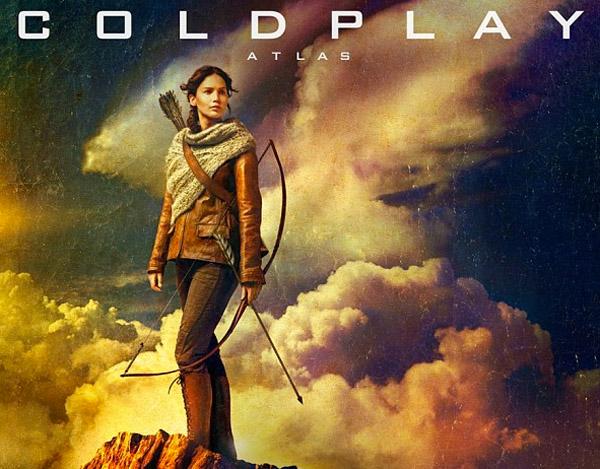 Welcome to New Tunes Tues, where I tell you what newly released songs/albums/music videos etc require your attention immediately. This week we've got new music from Coldplay, a Kardashian bestie, and a few amazing collabs, so grab some headphones and take a listen. Oh, and then make sure to get to voting! This is only fun if you vote for your favorite song of the week at the bottom, ok? Let's get crackin'...
Article continues below advertisement
Poll: Vote for Lady Gaga, Celine Dion and More As Best Song of Last Week
Coldplay, "Atlas." You know what's awesome? Coldplay got honored with having the lead single off the Catching Fire soundtrack, and here it is. "Atlas" sounds all dark and ominous but still totally Chris Martin-y, so I can totally see it fitting into the film, out November 22. You?
youtube=https://www.youtube.com/watch?v=Lh3TokLzzmw&w=480&h=360
Pia Mia, "Shotgun Love." Kylie Jenner's BFF, who we realized can for real sing after she nailed "Hold On We're Going Home" while at dinner with the Kardashians, has just released her first-ever original song, along with a music video which is kinda like that weird black and white filter from iPhoto. It's artsy and I like it.
youtube=https://www.youtube.com/watch?v=_legpFZd_80&w=480&h=360
Travie McCoy ft. Jason Mraz, "Rough Water." It's a shame that summer just ended because this new song, Travie's first solo track since "Billionaire" with Bruno Mars, is totally beach material. But regardless of season, this song ft. Jason Mraz is a hit, and I especially appreciate the Titanic references that Travie belts out after the second chorus. Take a listen:
Article continues below advertisement
youtube=https://www.youtube.com/watch?v=SzTtaGYw16A&w=480&h=360
Watch: Miley Cyrus Strips Down For "Wrecking Ball" Video
Zedd ft. Hayley Williams. "Stay The Night." And can we talk about another awesome collab for a sec? This one's between Zedd, who gave us "Clarity" earlier this year, and Hayley Wiliams, who, of course, is the Paramore lady and the female voice on B.O.B's ridiculous hit "Airplanes." I've only listened to this song like three times so far (on repeat) but I love it already, obviously.
youtube=https://www.youtube.com/watch?v=iMQCH2rCAew&w=480&h=360
The Wanted, "Show Me Love." Nathan Sykes has a hit on his hands already with his duet with Ariana Grande, but Nath also wrote this personal ballad, off The Wanted's upcoming album, which he told MTV is about how hard it is to date in the entertainment industry. Rough life, dude. This song rocks though.
youtube=https://www.youtube.com/watch?v=BsaQptDNB_4&w=480&h=360