NEWS
New Tunes Tues: 5 Songs To Know This Week From The Wanted, Drake and More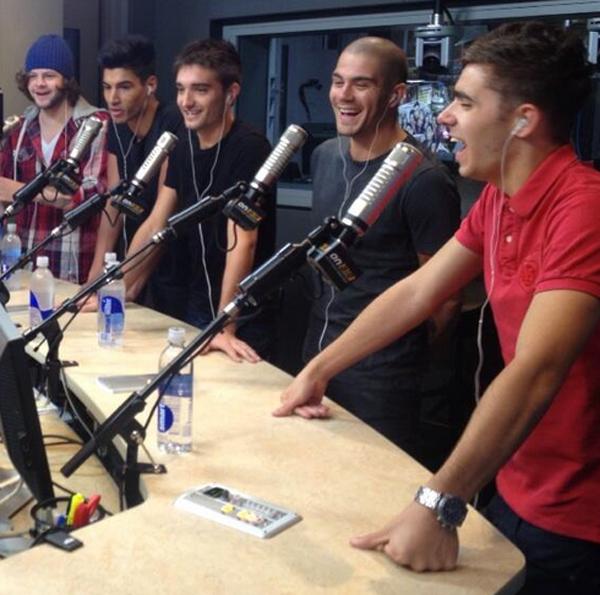 Welcome to New Tunes Tues, where we tell you what newly released songs/albums etc require your attention immediately. This week we've got a boy band, a rapper, and a few hearthtrobs, so listen to their new singles and be sure to vote for your favorite in the poll below. Ready, go!
Poll: Vote For The Best Pop Song of Last Week
The Wanted, "We Own The Night." TW's new single played on US radio for the first time yesterday, and next week it makes its iTunes and music video debut. Are you likin' it? Because the fans are certainly liking it. It was a trending topic on Twitter for hours yesterday!
Article continues below advertisement
Drake, "Hold On We're Going Home." This song, off Drizzy's upcoming album, is pretty different from most of his previous hip-hoppy stuff. To us, it's a mix between 80's Michael Jackson and "Right Here," his duet with Justin Bieber. Agree?
youtube=https://www.youtube.com/watch?v=pLf81mr3t88&w=640&h=360
Gavin Degraw. "Best I Ever Had." This song has been out for a bit already, but the music video just came out today and it has "summer jam" written all over it. It's not exactly as memorable as "I Don't Want To Be," the theme song from One Tree Hill, but that's really hard to compete with. This song is close though.
youtube=https://www.youtube.com/watch?v=NL2VBU604Jw&w=640&h=360
Olly Murs. "Right Place Right Time." His album's been out since April, but this song, which the album is named after, just this week got announced as the new single. And the music video is already out! He's a multi-tasker, that Olly.
youtube=https://www.youtube.com/watch?v=8lxaNO5V06k&w=640&h=360
Mumford & Sons, "Hopeless Wanderer." Yes, we talked about how much we love this video when it came out yesterday, but we had to throw it in here again because hello, Ed Helms and Jason Bateman pretending to be Mumford & Sons? It just doesn't get more genius.