NEWS
Nick Wechsler: Season Finale Will Change How 'Everybody Looks at Revenge'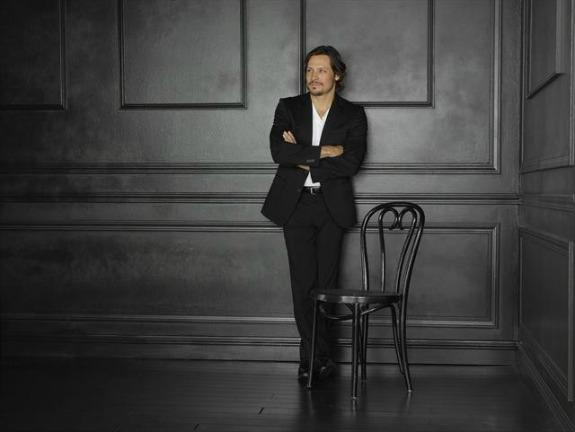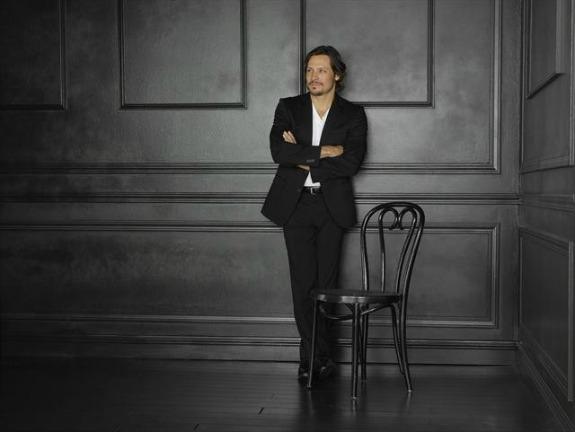 Just when you think the Hamptons couldn't possibly get any more dangerous, Revenge busts out yet another crazy plot twist or shocking death (we're still reeling from Pascal's horrific demise), both of which we're told to expect from this Sunday's May 11 finale (Happy Mother's Day!). Series star Nick Wechsler chats with OK! about his character Jack's evolution this season from being the show's moral compass to joining the revenge squad and which cast member he can't help but make laugh.
Article continues below advertisement
OK! News: The View's Sherri Shepherd Splits from Husband
OK!: What can you tease about Sunday's Revenge finale?
Nick Wechsler: Now that Jack is committed to helping Emily take this path, now that he's committed to revenging with her, he has to get his hands dirtier than he would like and it conflicts with his morals, of course, plus because there will always be feelings between them. It's hard for him because there's the potential to rekindle their thing because he's in such close proximity to her. They do some insane things with this finale and it's going to completely change the way everybody looks at Revenge.
OK! News: What's Making Kelly Clarkson's Pregnancy Difficult?
OK!: Do you think this renewed commitment to help Emily made it easier for him to split from Margaux?
NW: I think in a way, yes. There's a moment at the end of the episode where they break up and he lets Emily know and she's like, "I'm so sorry. Are you okay?" And he just looks at her and says, "I am." I think these feelings have been growing basically every since he almost lost her. He's had feelings for her this entire season, even when he's been angry with her. He's been furious with her but he's cared about her under all of that, it's just he couldn't bring himself to show her. It probably does soothe the pain a bit. He's not moping around about it. He's nowhere near as heartbroken as he would be if he got deeper into it and if he had been as invested in her as he has been in Emily forever.
Article continues below advertisement
OK!: Is it more fun for you to play Jack as part of the revenge crew than it was when your character was in the dark?
NW: Yeah, well I get to work with people who I didn't get to work with when I was just at the bar all the time. It will probably mean more scenes with Emily going into the fourth season. We don't have the obstacle to us being together. The obstacle before was our respective relationships and well, we might, they always find someone for me and she has Aiden. If I'm involved in it (the revenge plans) now then I'll have a lot more scenes with her. I'll have a lot more scenes with Nolan, presumably. It opens things up. I personally am not sure I like that he's doing it because it messes with things a little bit for me, the morality of the character because he's always been so strongly opposed. But, that being said, it will be interesting to see how he navigates being involved, helping out, while trying to be moral about it.
OK! News: Maks Chmerkovskiy Wishes Dancing with the Stars Viewers Had More Say in Show
OK!: Who is the most fun to film scenes with?
NW: Last year I might've said Connor (Paolo) only because, I mean I love the guy so there's that reason as well, but also because we just messed around so much. They'd cut and we'd start talking to each other as ridiculous characters that we came up with, doing weird voices. We were just sort of making each other laugh all the time. I miss that. I don't do that on the same level with anyone else but I love, legitimately, everyone. This is not a bullshit answer. We all get along, we all hang out, we all love each other. So I love working with every one of them. Lori, our hair person, keeps commenting, "You and Emily (Vancamp) are always laughing on set." She's a really rewarding person to make laugh because she tears up instantly. You don't even have to get her to laugh much before she's laughing really hard. It's very joyful. When she laughs she laughs really hard so it encourages me so I just keep going. For me it's fun because of the downtime. It's brilliant to get to spar with her as an actor but so much of your time as an actor is spent not filming, in a director's chair waiting. So we just make each other laugh. It's great.
The Revenge season finale airs Sunday, May 11 at 10 PM.
Which Revenge characters do you think will live to see season four? Tell us in the comments or tweet @OKMagazine.