NEWS
Watch — Nicki Minaj Releases Cardi B Diss Track Following NYFW Brawl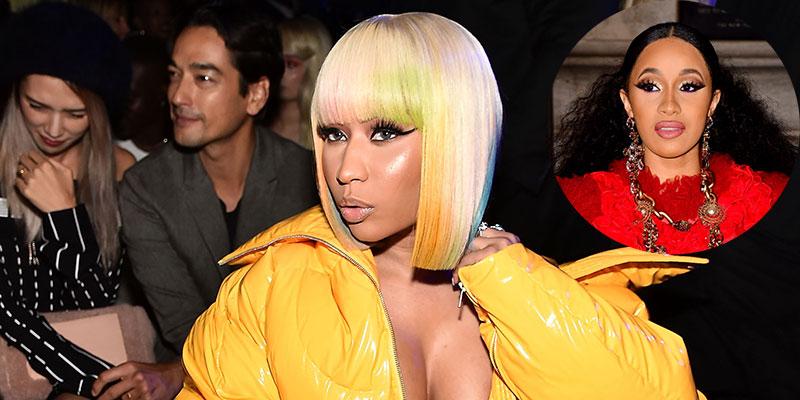 The bad blood between Nicki Minaj and Cardi B doesn't look like its going away anytime soon. The "Bodak Yellow" rapper threw a shoe at her at a New York Fashion Week party Friday night which led to her being escalated with a bump on the head.
Now it looks like its Nicki's turn to get her two cents in, as she posted a video with one of her tracks playing in the background that seemingly disses the hip-hop ingenue. It's a song called "Hard White" off her new album Queen. 
Article continues below advertisement
"I ain't never played a h*e position," Minaj raps in the song. "I ain't ever have to strip to get the pole position. H**s is dissin'? Okay, these h**s is wishin'. You're in no position to come for O's position." O represents Minaj's real named Onika, and Cardi has been open about being a stripper in the past. She also put #NYFW in the caption, further signifying that this is about her.
Watch the clip above! Do you think this is Nicki's way of getting back at Cardi? Sound off in the comments.