NEWS
By The Numbers! 'Real Housewives of Beverly Hills' Recap: Season 3, Episode 11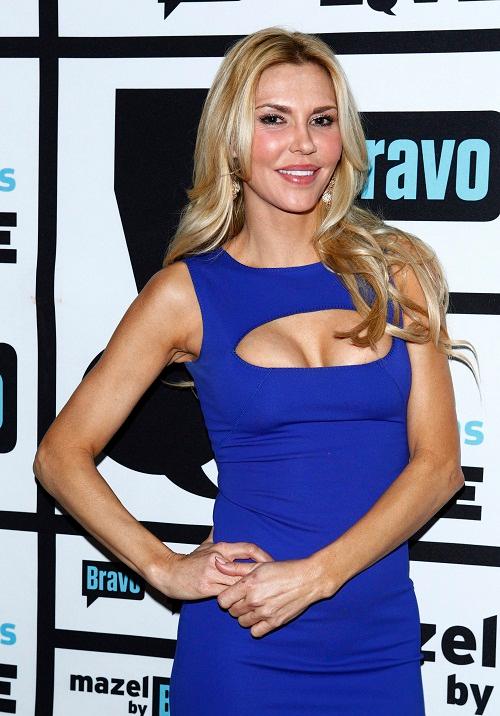 Article continues below advertisement
10: Number of seconds I spent wondering if that person in the wetsuit riding the waves in the opening sequence was Yolanda Foster.
1: The number of people in a room of four who have seen Three's Company. (As Shelia Kelley, actress and owner of Sheila Kelly S Factor strip class studio would say, "WHAAAAAT-EVERRRR!")
66: Age of Suzanne Somers. Nice going, lady.
0: Number of people who believe Kathy Hilton "hurt her tooth or something."
0: Number of times any of us RHOBH fans want to see flashbacks/hear about Faye Resnick ever again. Are you listening, Andy Cohen?
10: Points in credibility Brandi Glanville loses when she says she has no money and then whips out Louis Vuitton luggage. (I still love her though.)
2: Number of dresses Marisa Zanuck's mom took from her daughter's closet and threw away.
1200: Approximate combined dollar value of said dresses.
MORE ON:
real housewives of beverly hills
Article continues below advertisement
0: Number of reasons I hope to have in my life for needing "big, thick, brown underwear."
47: Number of appearances so far of Yolanda's white pants.
8: Maximum number of days David Foster is allowed to spend away from Yolanda. (Unless he's off on a lemon-gathering retreat, of course.)
4: Number of minutes we spent wondering if Kim Richards got her nose done just so she could have a storyline separate from the other women. (Am I the only one who has never noticed Kim's nose?)
2: Number of minutes I spent wondering if I'm the only lady who smiles at the thought of cheese more than the thought of penis. (Am I? Kyle Richards? Lisa, definitely. Someone, quick, be on my side.)
30: Number of seconds I laughed out loud after Lisa said, "Isn't Adrienne Maloof really upset that you're not supporting her business by stripping at The Palms?"
Were you as bored by this episode as I was? Are Yolanda's white pants becoming a distraction/personal fitness goal? Did you ever think Kim Richards had a big nose? Tweet us @OKMagazine and let us know what you thought of this episode (or tweet me, @reallylsass, because I am a RHOBH addict.)